APP UPDATE: USER INSTRUCTIONS
This just in, the app is getting an update!  Exploring NYS craft beer will be easier and more enjoyable than ever before.
The app will be unavailable for 24-36 hours FEB 5-6.
On Tuesday FEB 7, the updated app will be available to download from the app stores. You MUST update your app to the newest version to continue enjoying it. You will no longer be able to log into the old version.
Don't worry! Your Passport stamps will stay with you.
Read on for instructions on accessing your account.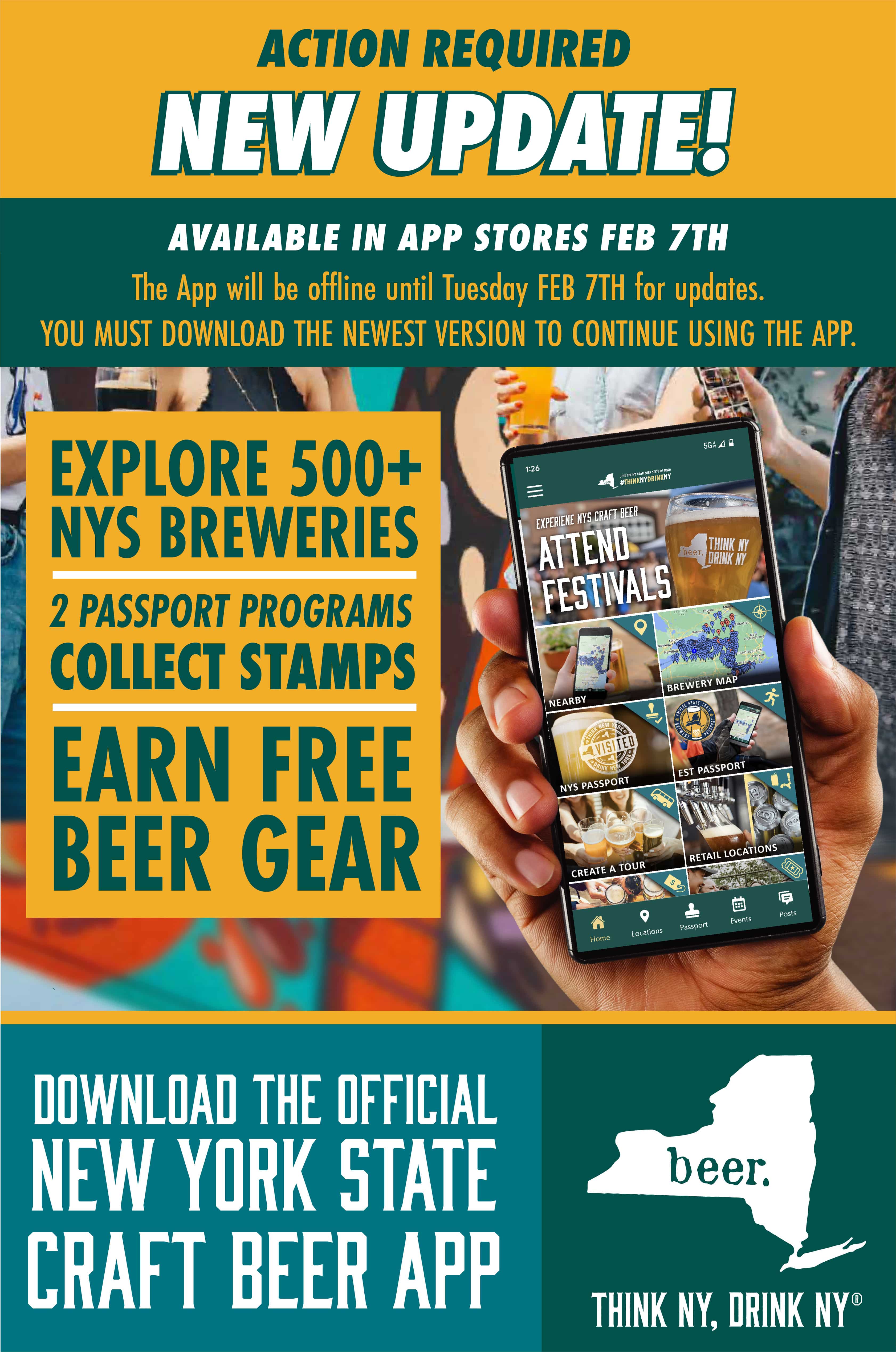 LOGIN INSTRUCTIONS
If you are using a Facebook or Google account to log in, enter the email address used to log into your social account from the login page. This will ensure your points are tracked to your account. You will receive a text or email with a code to confirm your identity and complete your account setup. If you would like to use a different email, you can change your email address from your profile after creating your account.
If you are not using a social account to log in to the app, enter your email address and password, and you are good to go! Auto-login will not work the first time you log in to the new app.
If you forgot your password, use the reset password link on the app's login page.  
What's New?
Same features, fresh new look!

Faster operating system.

More reward levels.

New Retail Locations Map (coming later this year!) Discover bars, restaurants, and bottleshops that offer NYS craft beer brands.