Get the commemorative 2023 Pint Days glass from participating breweries NOV 20 - NOV 26 while supply lasts.
Each year the NYS Pint Days Glass features a unique design that celebrates New York State craft beer. Get your hands on the annual collector's glass before it's too late. Once they're sold-out, they are gone forever and will not be reproduced.
ARTWORK CONTEST!
SUBMIT A DESIGN FOR THE 2023 NYS PINT DAYS GLASS! Click here for info.

2022 DESIGN by Sara Kelly
For the first time ever, the NYSBA hosted an artwork contest for the 2022 glass, over 2,000 votes were submitted. Congratulations to the winner of the 2022 artwork contest, Sara Kelly of Argyle Brewing!
"The design was created with New York State's special qualities in mind. I wanted to represent the cities, towns, waterways, and agricultural rural areas that make up the state. I wanted it to be a little playful and fun too, with the addition of Barley and Hops in the Beer-E-II. My friends at Argyle Brewing in Greenwich and Cambridge encouraged me to enter the contest because I design beer labels, posters and fliers for them. New York craft beer is fabulous, I try to sample it everywhere I go in the state." - Sara Kelly, Argyle Brewing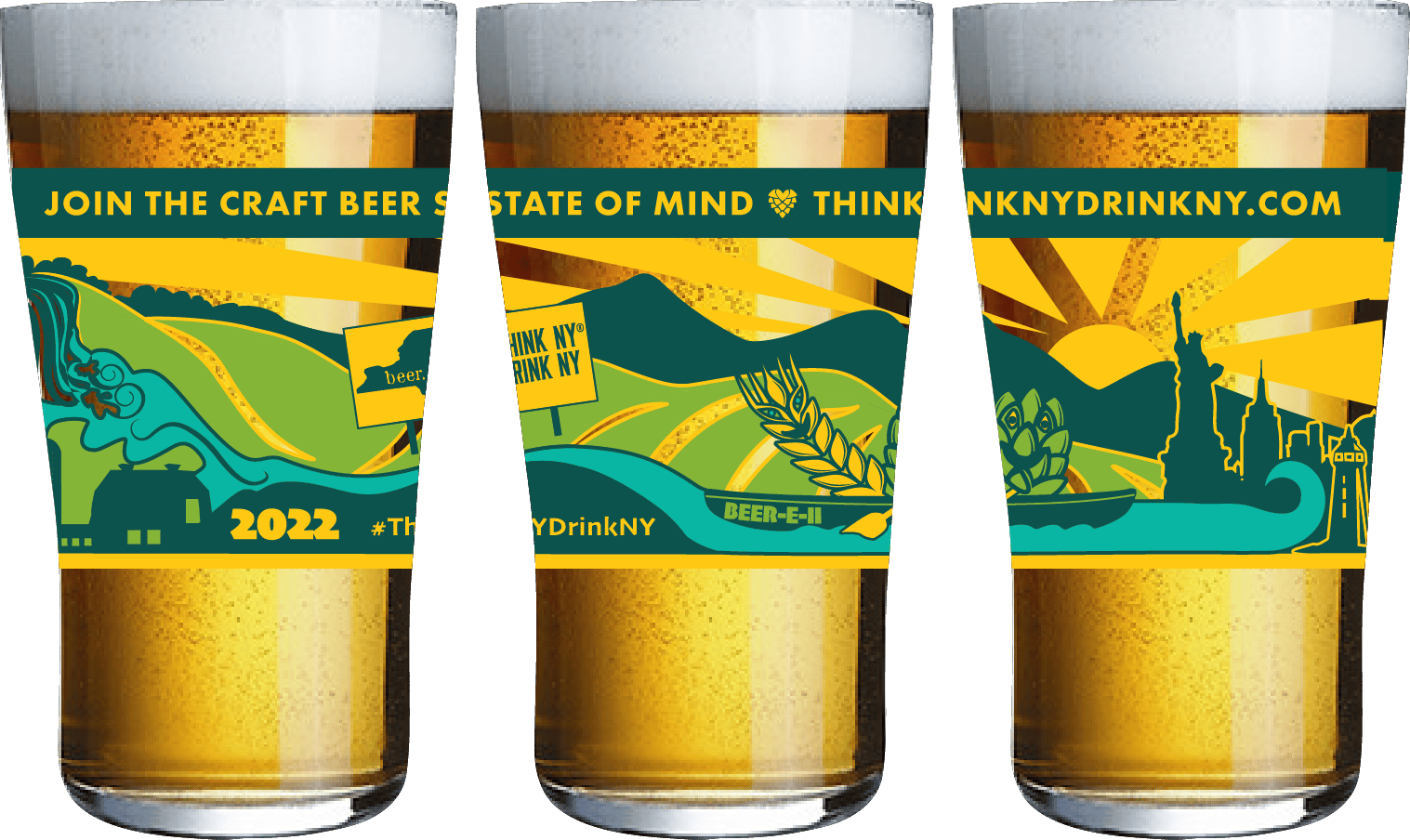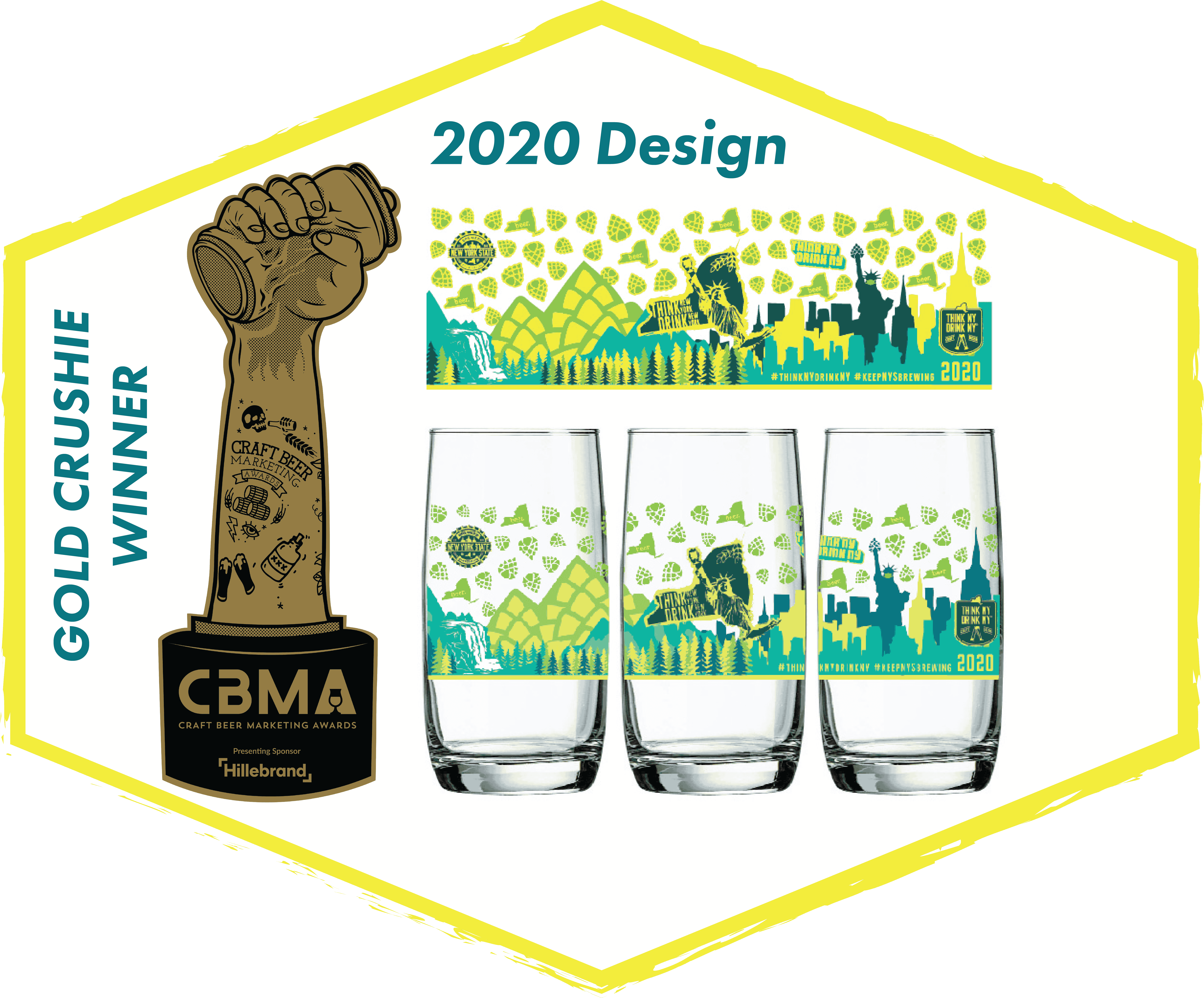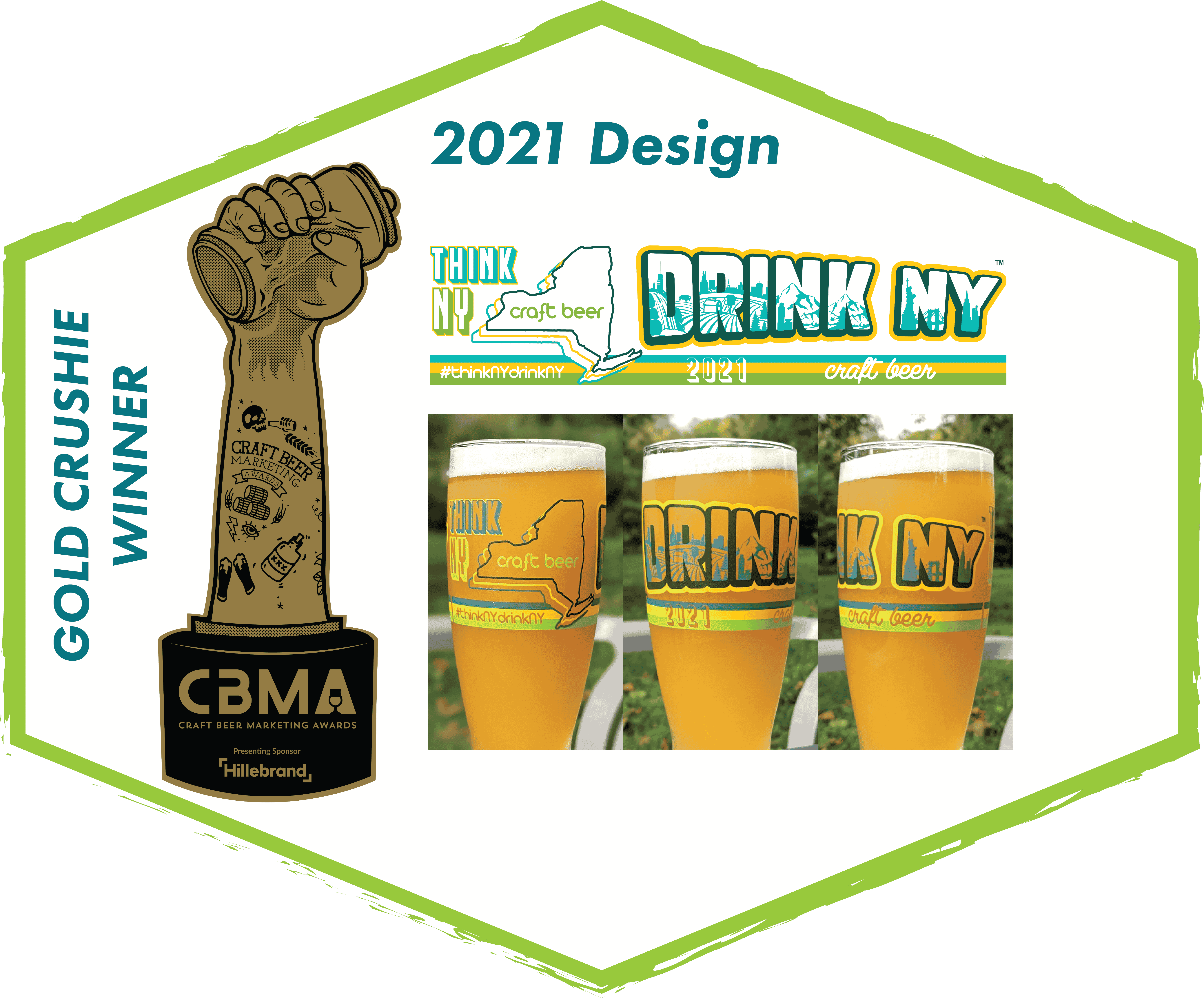 Over 28,000 Pint Days glasses have been purchased by craft beer enthusiasts over the last 2 years. Both the 2021 & 2022 glasses (designed by NYSBA) were awarded Gold Crushies in the International Craft Beer Marketing Awards.
PARTICIPATING BREWERIES TBA
BREWERIES: Contact chloe@newyorkcraftbeer.com to participate in NYS Pint Days.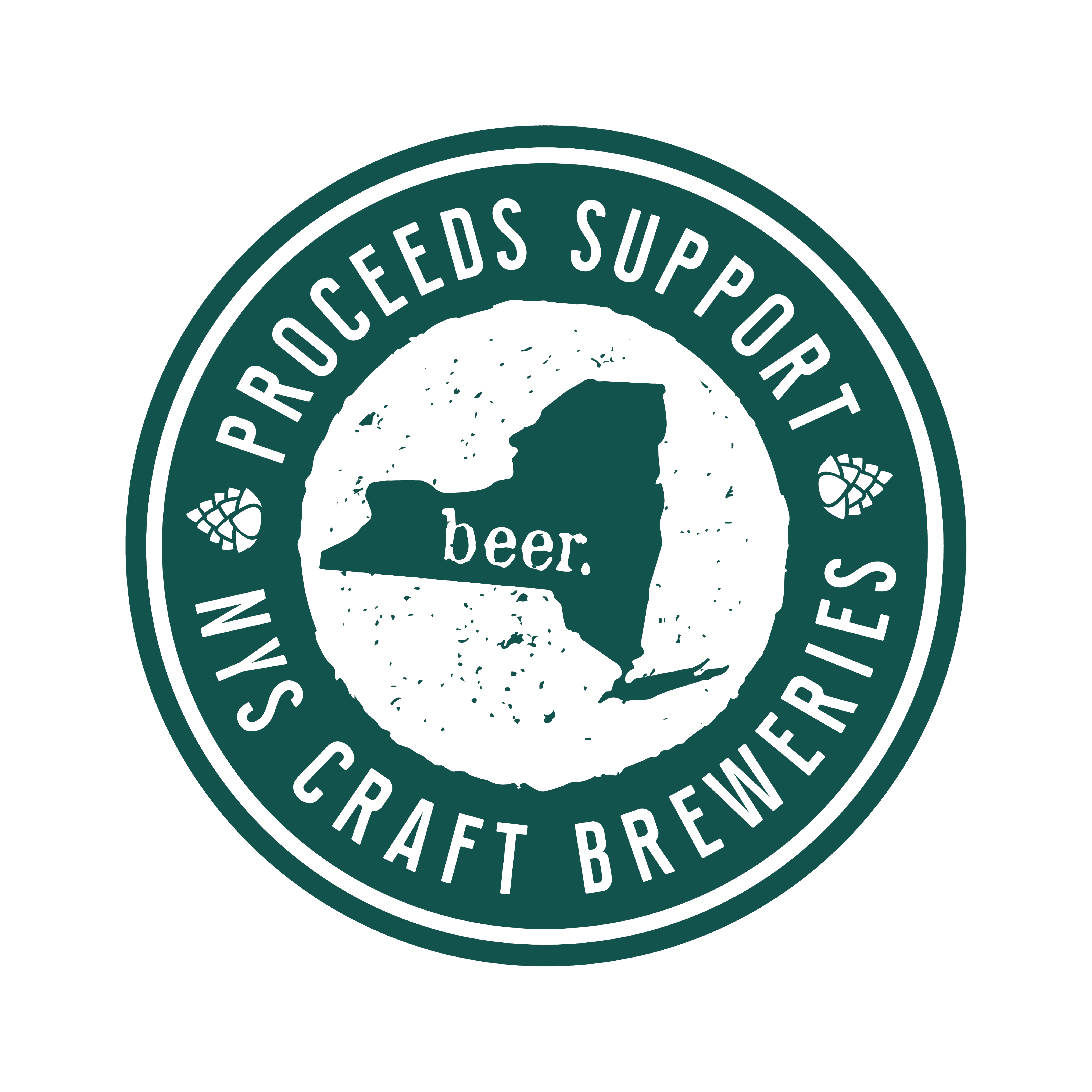 Your purchase helps us help breweries.
The 3rd Annual New York State Pint Days is a statewide event where $1 per glass directly supports the New York State Brewers Association & its sub-guilds' mission to unify, protect, & propel the state's nearly 500 independent craft breweries through advocacy, education, and promotion.
#thinkNYdrinkNY #NYSpintdays