NOV 20 - 26 at Participating NYS Breweries
We are excited to invite you to participate in the 4th Annual New York State Pint Days, a state-wide marketing and fundraising event that celebrates and promotes the vibrant craft beer culture within our great state.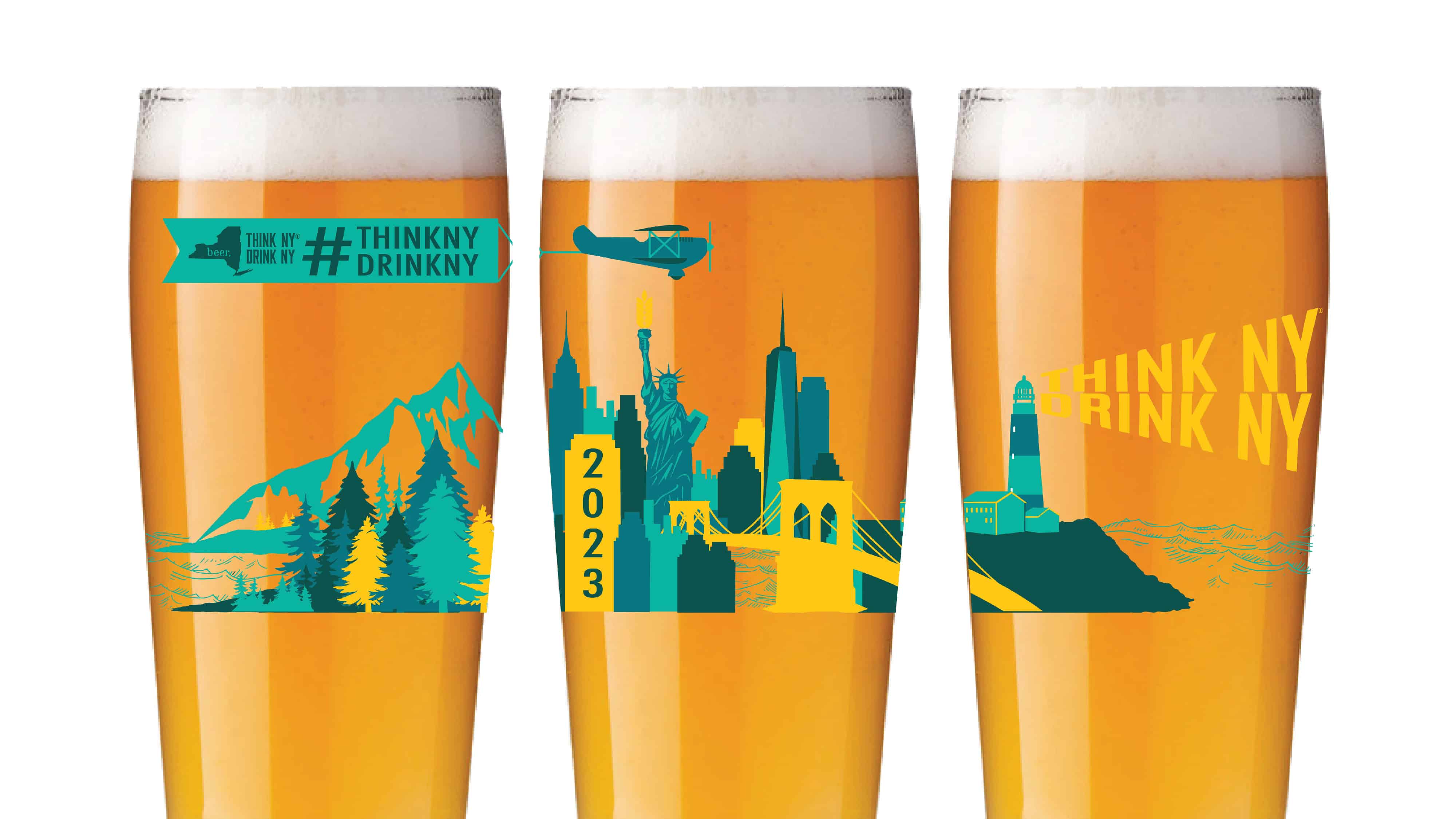 ABOUT PINT DAYS
Taking place over Thanksgiving week, NYS Pint Days has become an anticipated annual tradition for breweries and enthusiasts alike. During this state-wide event, craft beer lovers flock to participating breweries to purchase a unique and collectible pint glass to commemorate their passion for craft beer and support the local breweries that make it all possible.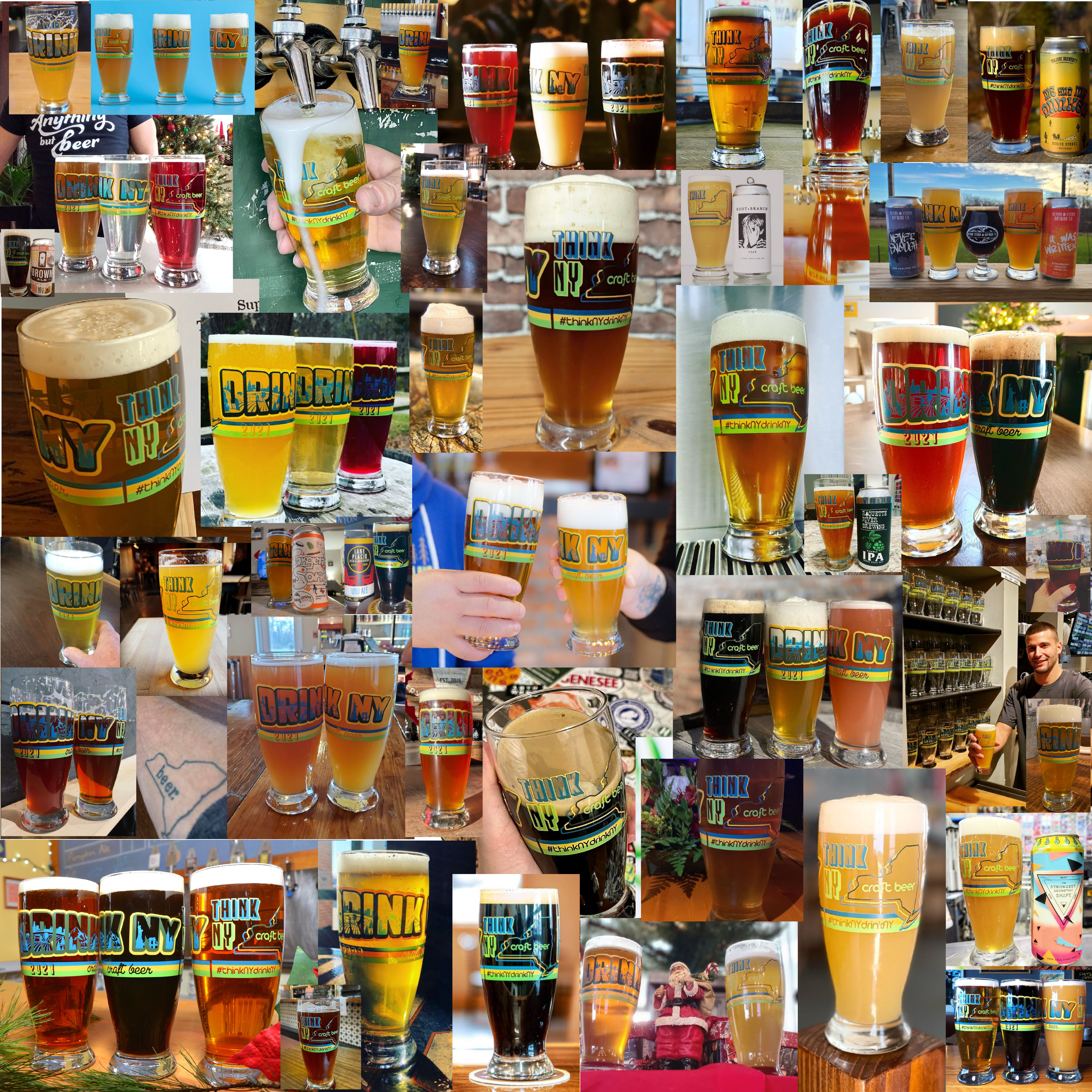 Each year's glass features a one-of-a-kind design that pays homage to the thriving craft beer scene here in New York. What makes these collector's glasses even more special is that once they are sold out, they will never be reproduced again. This exclusivity makes them highly sought after by avid collectors and beer enthusiasts, over 38,000 glasses have been sold to date.
Supporting New York State Craft Beer
By participating in New York State Pint Days you will not only drive traffic to your brewery, but also play a crucial role in sustaining and advancing the craft beer industry in New York State. $1 directly supports the New York State Brewers Association & its sub-guilds' mission to unify, protect, & propel the state's 530+ independent craft breweries through advocacy, education, and promotion.
How to Participate
Order the limited edition glass to sell at your brewery and we'll promote you as a participating Pint Days location.
Help us make 2023 Pint Days bigger and better than ever! See pricing, design, and ordering details below - or click here to order!
2023 DESIGN by Joanna Brotherton
Each year the annual collectors glass features a unique design that celebrates New York State craft beer. Once they're sold-out, they are gone forever and will not be reproduced. Over 3,500 enthusiasts submitted their vote for this year's glass - congratulations to the winner of the 2023 artwork contest, Joanna Brotherton!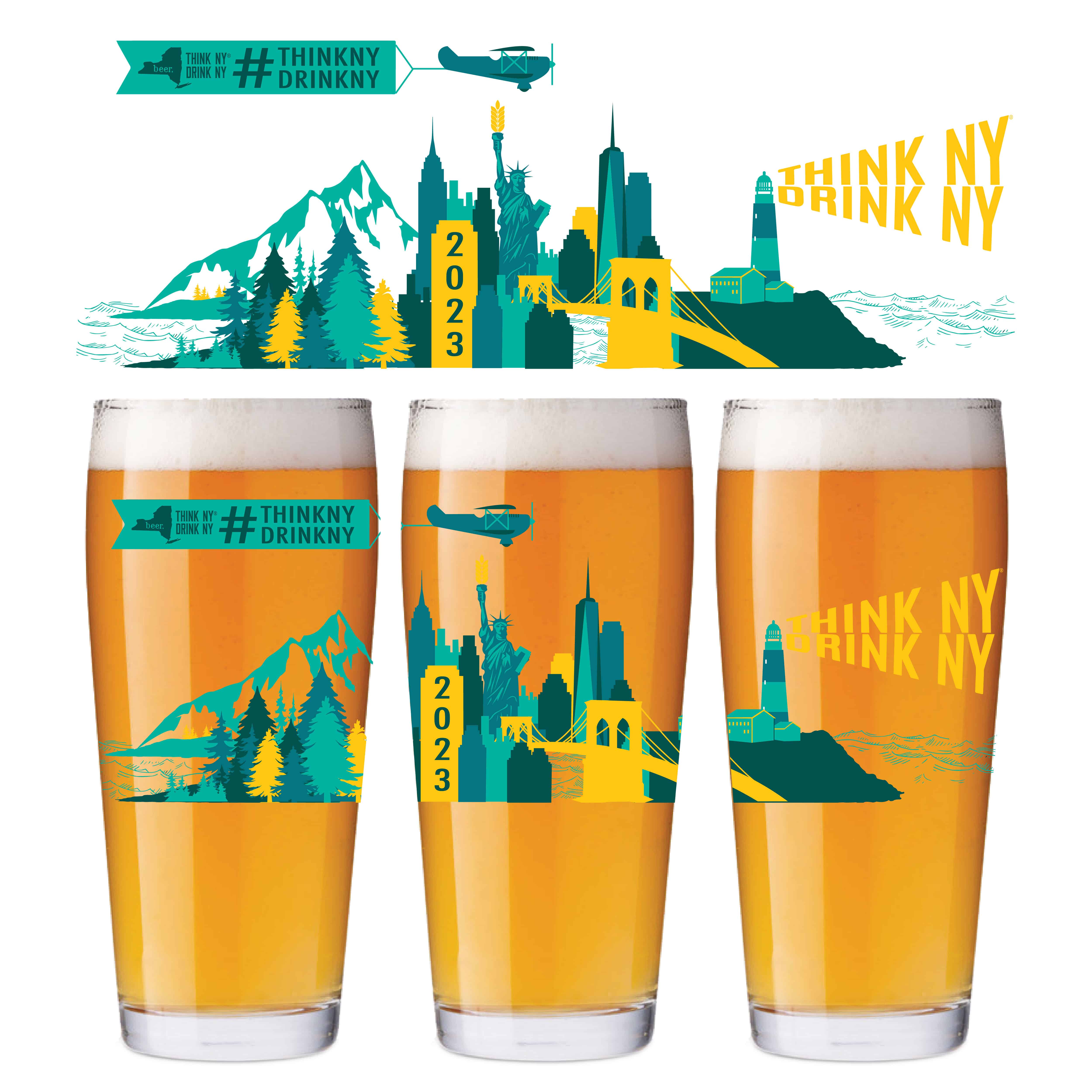 "The design incorporates the many wonders of New York, from the mountains, evergreen woods, lakes, and rivers, to NYC and finally the beautiful Long Island Beaches. I decided to incorporate some highly recognizable features of these areas such as Lady Liberty, the Empire State Building, One World Trade Center, Montauk Point Lighthouse, and mountains from upstate in an attempt to incorporate the feel of all of New York and the many places one may enjoy a craft beer." - Joanna Brotherton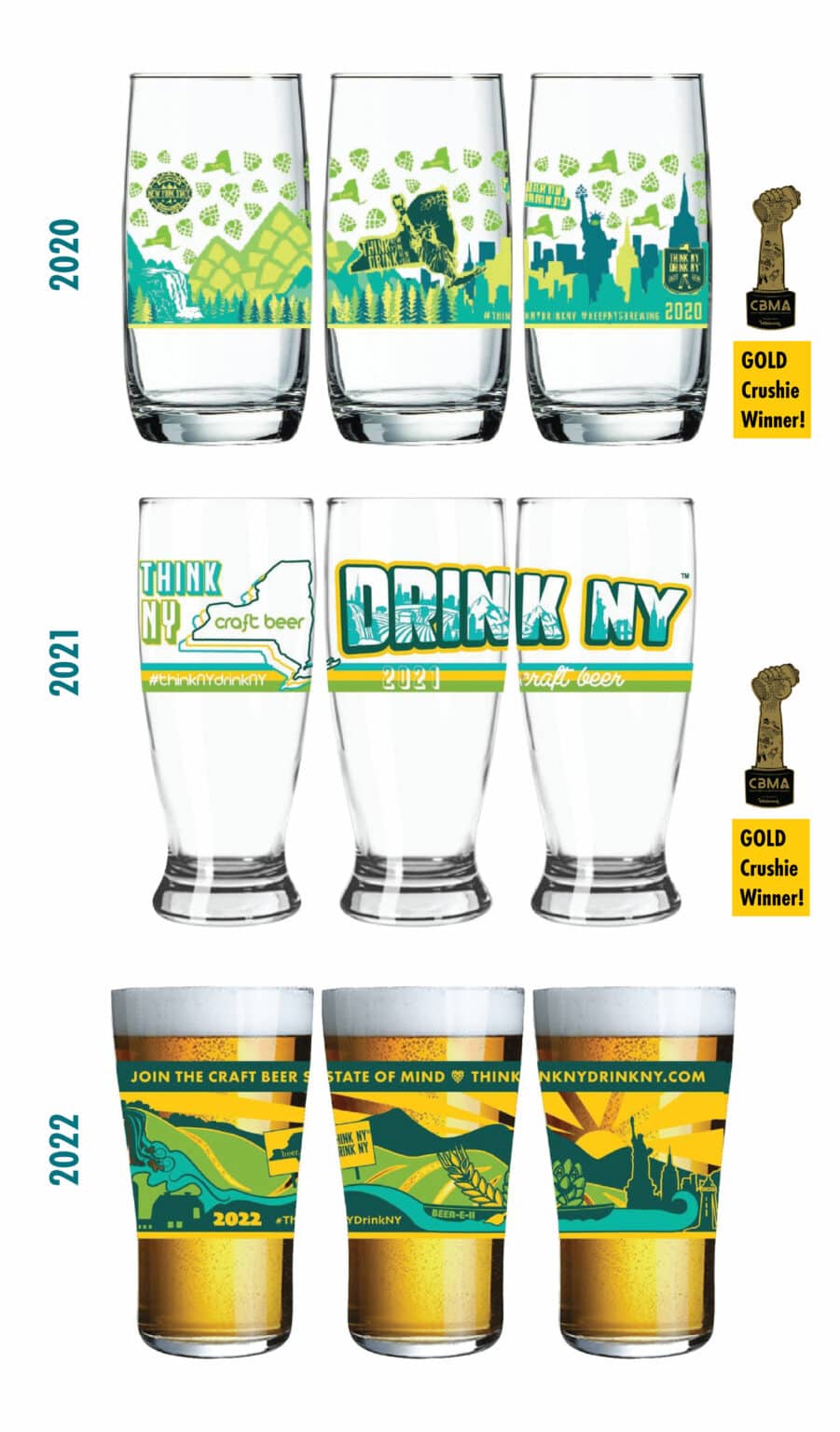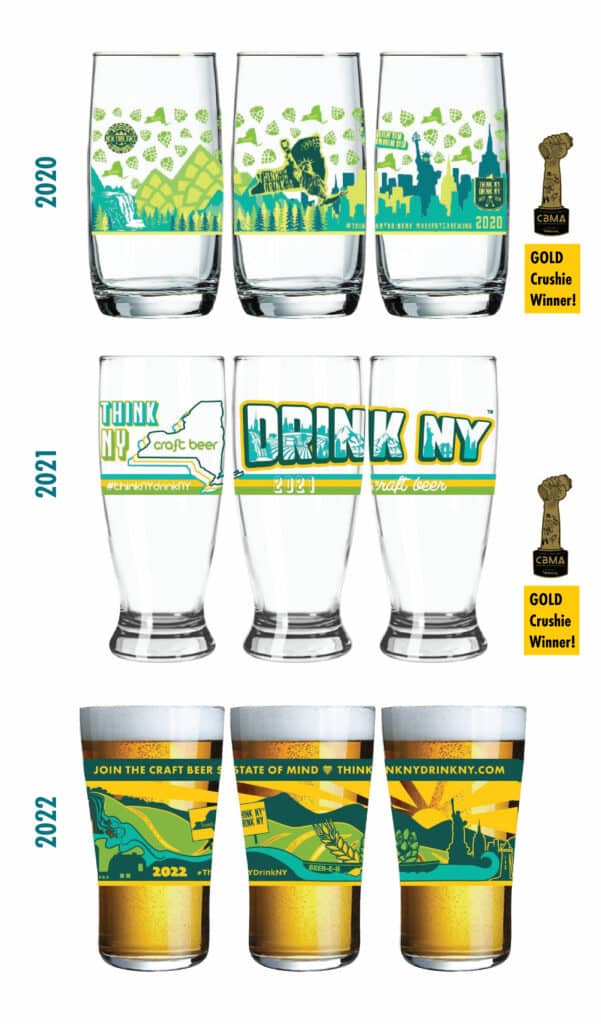 ORDERING: Order the commemorative Pint Days glassware for your brewery here.
FUNDRAISING: $1 from every glass you purchase will be donated to the NYSBA or the Western NY/NYC/Long Island sub guilds, depending on which region your brewery is located. Donation is built into the cost of the glass to the brewery.
MARKETING: The NYSBA and sub guilds will work together in a state-wide marketing campaign to send enthusiasts to your breweries to purchase glassware over Thanksgiving week (NOV. 20 - NOV. 26)
SELLING: What you charge for the glassware is up to you. The MRSP per unit is $10, most breweries include a beer fill.
SHIPPING & BILLING: Boelter will contact you with billing and shipping information.
The NYSBA has teamed up with our allied member Prestige Glassware to get the lowest possible cost on glassware for this event.
$2.48/unit + shipping - this includes a $1/unit donation to the NYSBA or sub guilds.
Minimum order 48 units OR order as few as one case when shipping to a hub location.
What you charge per glass is up to you. MRSP is $10 - most breweries choose to include a beer fill.
ORDER DEADLINE AUGUST 21ST