NOV 21 - 27 at Participating NYS Breweries
We are excited to invite you to participate in the 3rd Annual New York State Pint Days, a statewide marketing & fundraising campaign to support NYS breweries.
Each year thousands of enthusiasts head out to breweries over Thanksgiving week to purchase the Pint Days collector's glass, over 28,000 glasses have been sold to date.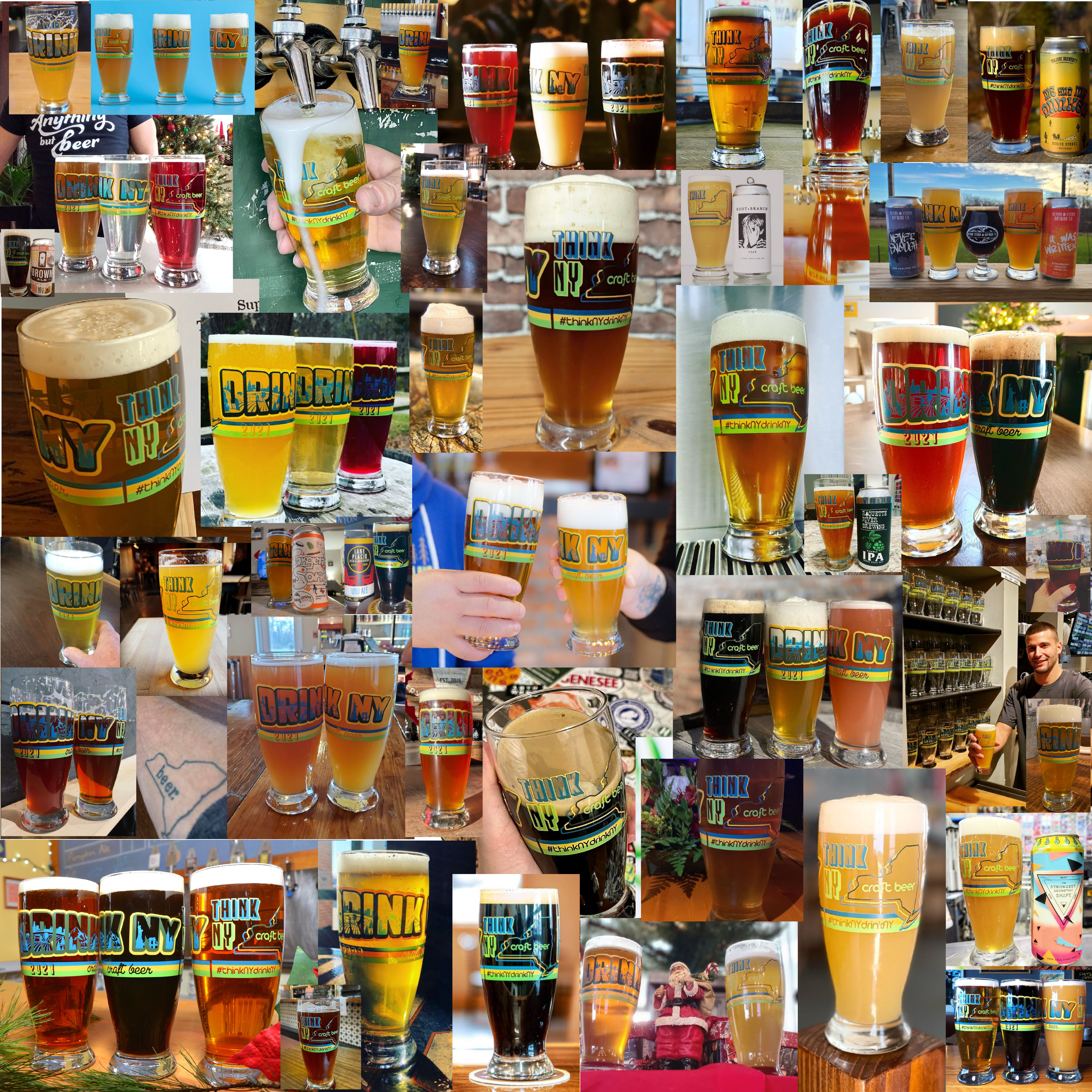 The concept is pretty simple: you purchase the limited edition 2022 glasses to sell at your brewery and we'll encourage craft beer enthusiasts to visit your breweries to purchase them.
This year we will be pushing for more press coverage than ever before. We've already began to excite enthusiasts by hosting an artwork contest for the 2022 glass, over 2,000 enthusiasts voted for their favorite design.
Help us make 2022 Pint Days bigger and better than ever! See pricing, design, and ordering details below.
2022 DESIGN by Sara Kelly

Each year the NYS Pint Days Glass features a unique design that celebrates New York State craft beer. Once they're sold-out, they are gone forever and will not be reproduced. Over 2,000 enthusiasts submitted their vote for the 2022 Pint Days design. Congratulations to the winner of the 2022 artwork contest, Sara Kelly of Argyle Brewing!
"The design was created with New York State's special qualities in mind. I wanted to represent the cities, towns, waterways, and agricultural rural areas that make up the state.  I wanted it to be a little playful and fun too, with the addition of Barley and Hops in the Beer-E-II. My friends at Argyle Brewing in Greenwich and Cambridge encouraged me to enter the contest because I design beer labels, posters and fliers for them. New York craft beer is fabulous, I try to sample it everywhere I go in the state." - Sara Kelly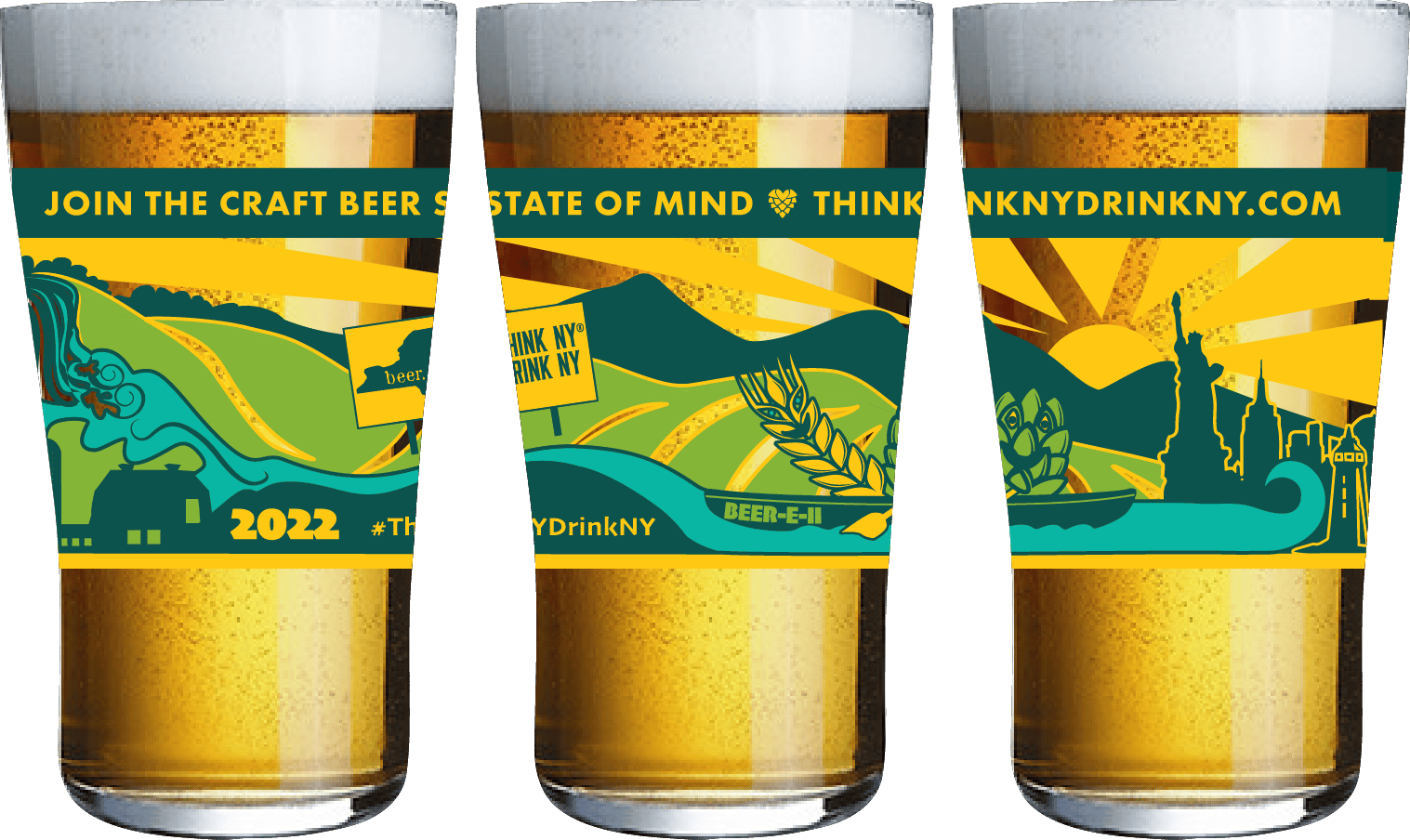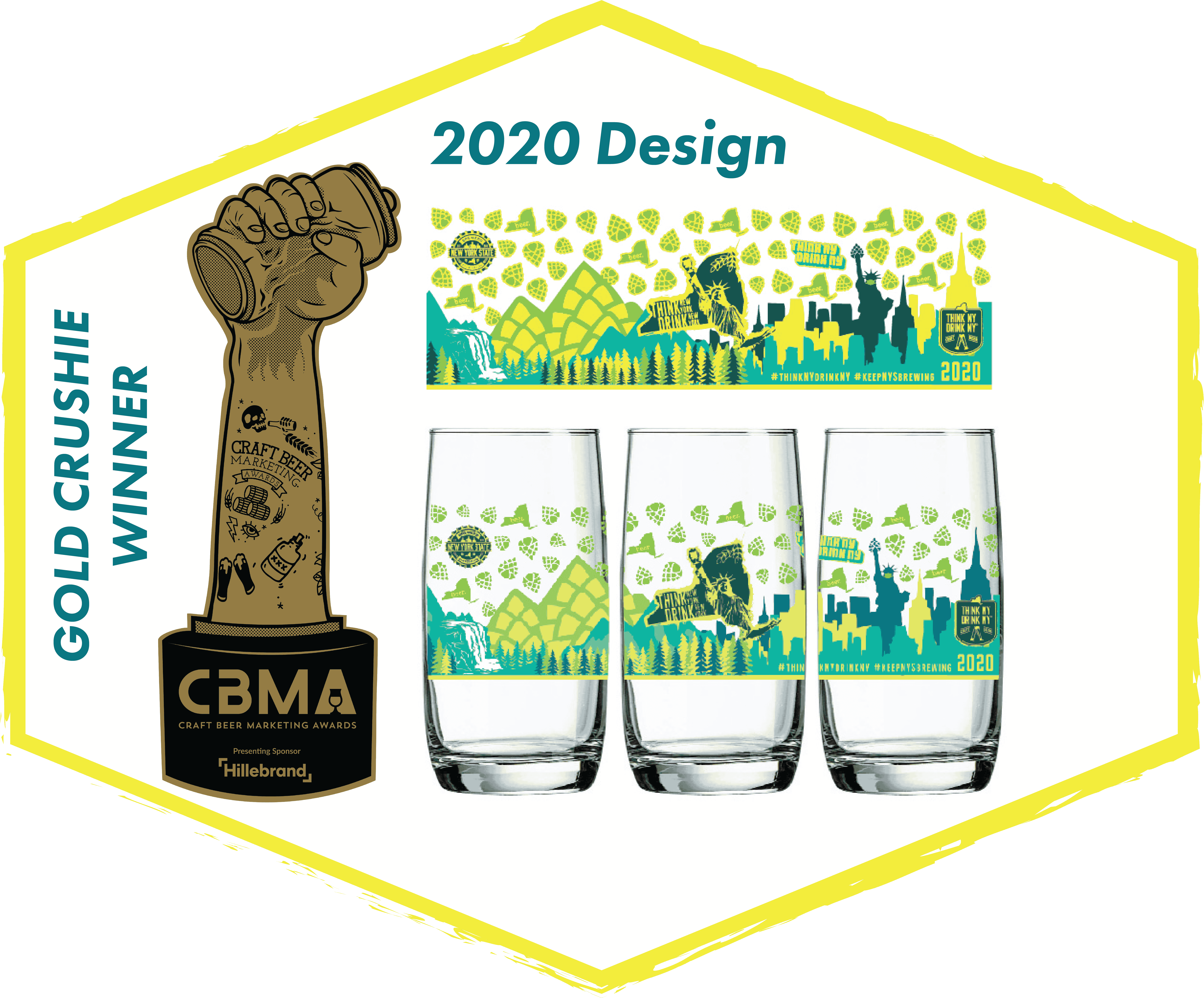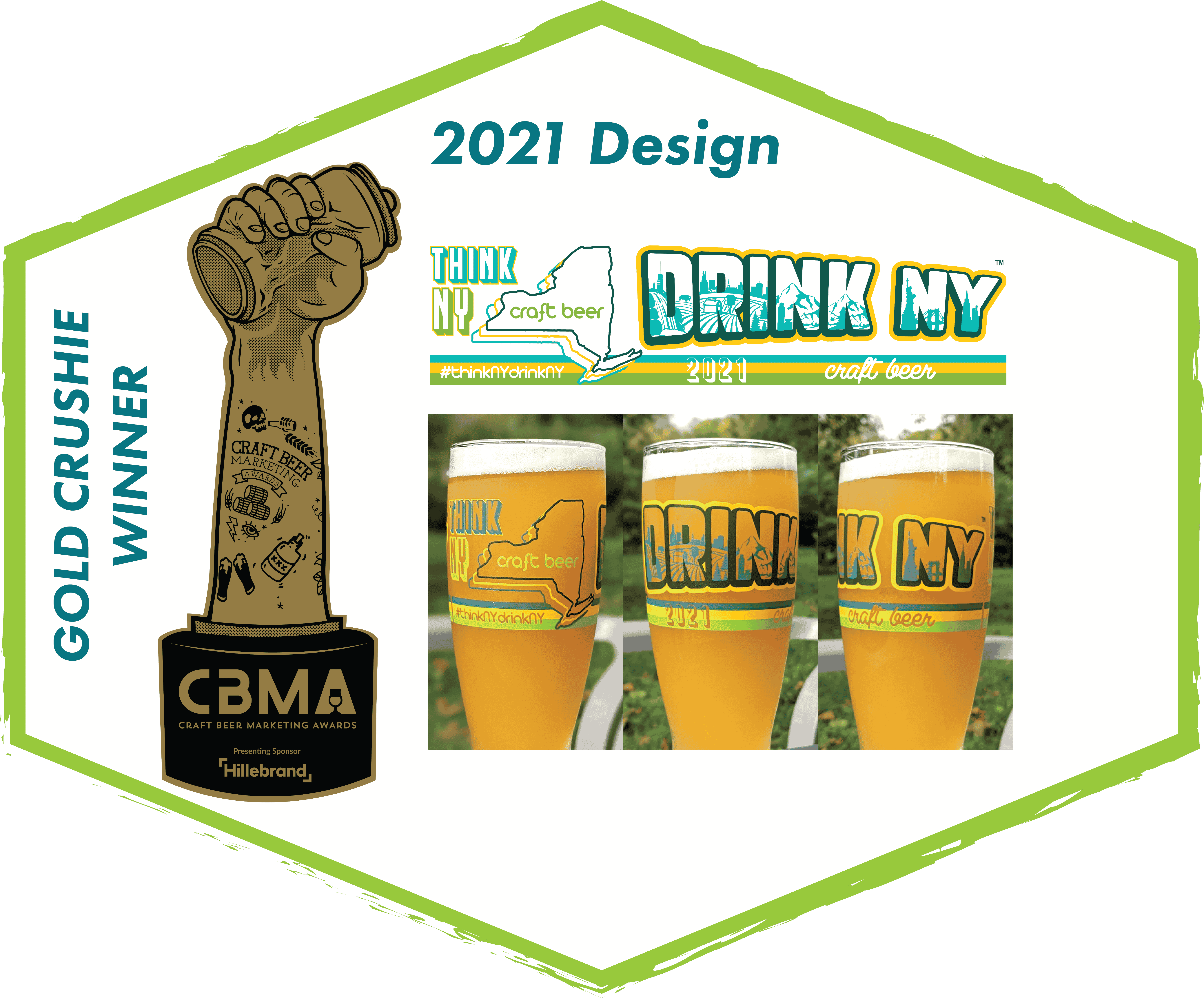 ORDERING: Order the 2022 NYS Pint Days commemorative glassware for your brewery using the form below.
FUNDRAISING: $1 from every glass you purchase will be donated to the NYSBA or the Western NY/NYC/Long Island sub guilds, depending on which region your brewery is located.
MARKETING: The NYSBA and sub guilds will work together in a state-wide marketing campaign to send enthusiasts to your breweries to purchase glassware over Thanksgiving week (NOV. 21 - NOV. 27)
SELLING: What you charge for the glassware is up to you. The MRSP per unit is $10, most breweries include a beer fill.
The NYSBA has teamed up with our allied member Prestige Glassware to get the lowest possible cost on glassware for this event.
$2.48/unit + shipping - this includes a $1/unit donation to the NYSBA or sub guilds.
Minimum order 144 units OR order fewer units by shipping to hub location.
Breweries are permitted to team up on orders - however, the order must be placed by, paid for, and shipped to one brewery.
What you charge per glass is up to you. MRSP is $10 - most breweries choose to include a beer fill.
ORDER DEADLINE SEPT. 16TH