NOV 22nd - 28th, 2021 at Participating NYS Breweries
We are excited to invite you to participate in the 2nd Annual New York State Pint Days, a statewide campaign to drive traffic to NYS breweries while also raising funds for the NYSBA and sub guilds.
The week-long event will take place Monday November 22nd - Sunday November 28th, 2021 at participating NYS breweries. We chose these dates as they offer an opportunity to piggyback off "Beersgiving", Thanksgiving, Black Friday, Small Business Saturday, and Small Brewery Sunday.
The concept is pretty simple: you purchase super cool custom designed 2021 pint glasses to sell at your brewery and we'll encourage craft beer enthusiasts to visit your breweries to purchase them.
Last year beer enthusiasts purchased over 15,000 glasses from 108 breweries during New York's inaugural Pint Days. 2020 glass holders are already chomping at the bit to see this year's glass! Please keep the 2021 design confidential until we reveal it to the public on Friday, October 22nd.
As many of you know, there is a glassware shortage due to the pandemic. With that said, we were only able to secure 17,000 glasses this year, so get your orders in before they're all spoken for!
See pricing and ordering details below.
Each year the NYS Pint Days Glass features a unique design that celebrates New York State craft beer. Once they're sold-out, they are gone forever and will not be reproduced.
The 2021 design features symbolic elements that represent the state's diverse regions.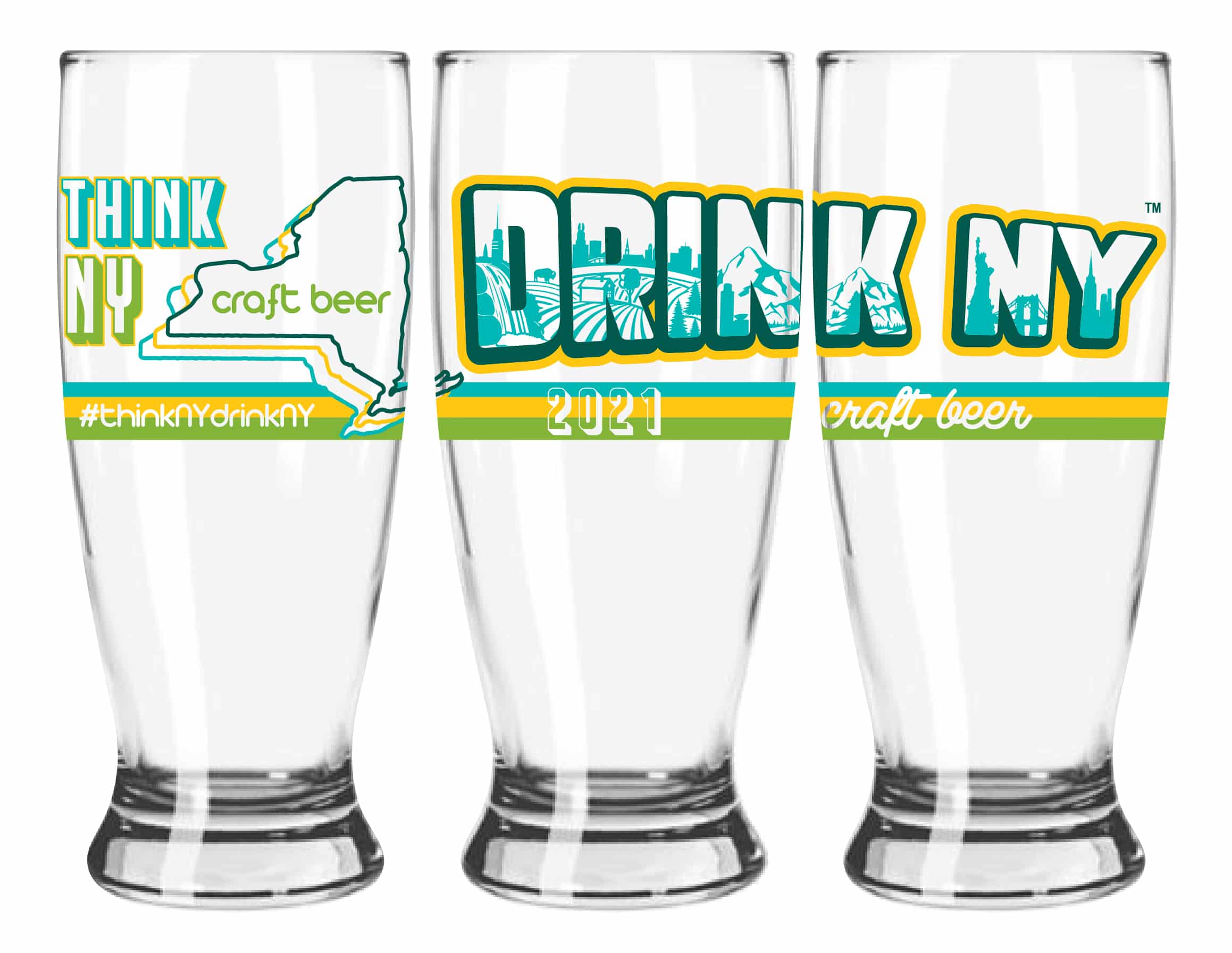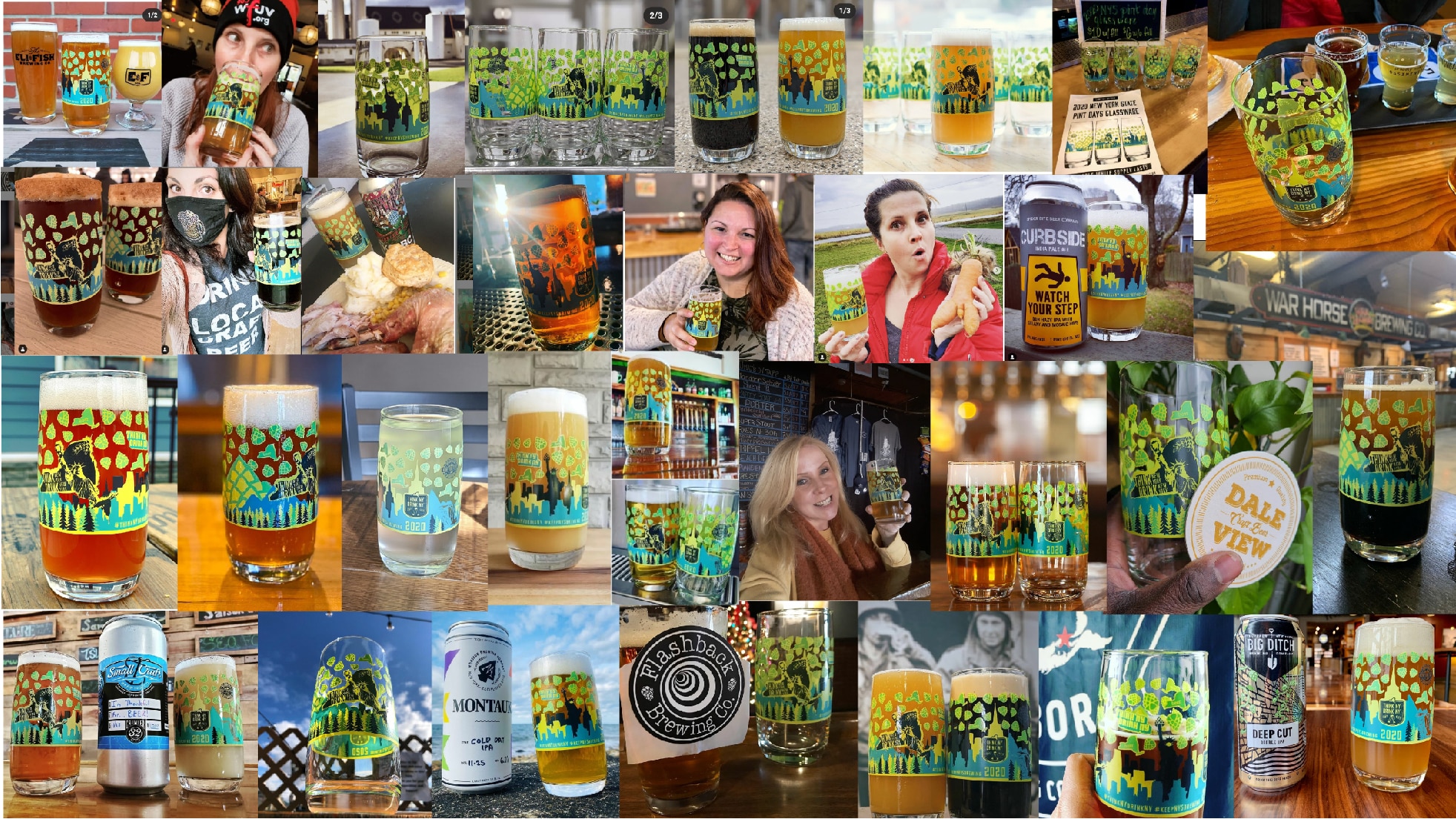 ORDERING: Order the 2021 NYS Pint Days commemorative glassware for your brewery using the form below.
FUNDRAISING: $1 from every glass you purchase will be donated to the NYSBA or the Western NY/NYC/Long Island sub guilds, depending on which region your brewery is located.
MARKETING: The NYSBA and sub guilds will work together in a state-wide marketing campaign to send enthusiasts to your breweries to purchase the 2021 NYS Pint Days commemorative glassware Nov. 22nd-28th. The NYSBA will also provide a marketing kit for you to use.
SELLING: What you charge for the glassware is up to you. The MRSP per unit is $10, some breweries choose to include a beer fill.
The NYSBA has teamed up with our allied member Prestige Glassware to get the lowest possible cost on glassware for this event.
$3.75/unit + shipping - this includes a $1/unit donation to the NYSBA or sub guilds.
Minimum order 144 units
Breweries are permitted to team up on orders - however, the order must be placed by, paid for, and shipped to one brewery.
What you charge per glass is up to you. MRSP is $10 - some breweries choose to include a beer fill.