New York State Craft Brewers Festival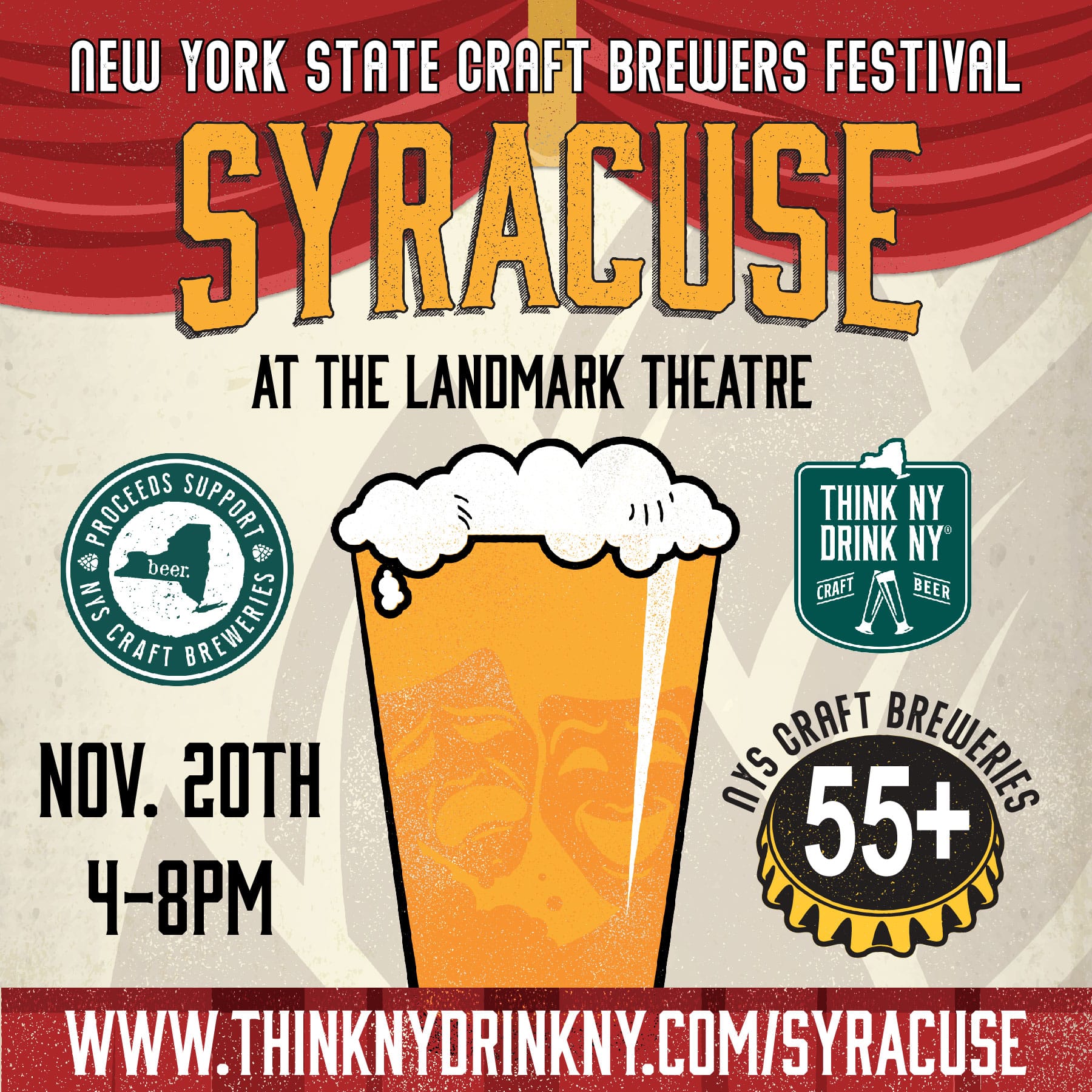 The 9th annual New York State Craft Brewers Festival takes place on Saturday, November 19th, at the historic Landmark Theatre in Syracuse, New York. The unique and beloved event brings together 55+ breweries from every region of the state featuring a wide variety of unique and award-winning beers. Local food vendors will be selling savory eats on-site including local favorite Pastabilities!
Meet the people who craft the beer you love! Brewers and brewery owners will be pouring at the festival.
Please note:
Must be at least 21 years of age to attend and fully vaccinated for covid-19 to attend.

The Landmark Theater is not fully handicap accessible.
Scroll down for details, info, brewery lineup.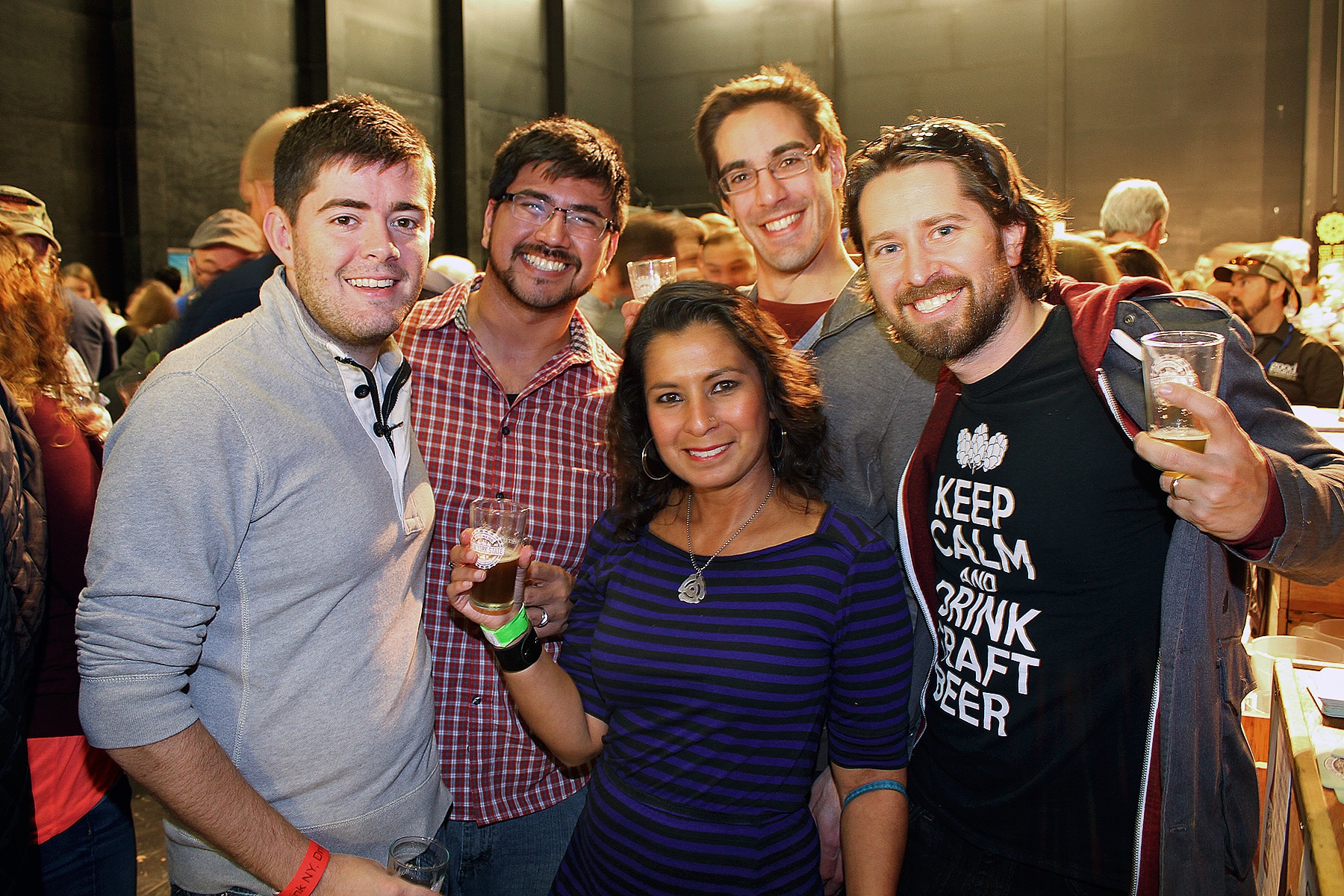 Festival Details:
Saturday November 19th, 2:00-6:00PM
Landmark Theatre 362 S Salina St, Syracuse, NY 13202
21+ Event
Must be fully vaccinated for Covid-19
Ticket Prices:
$60 Advance | $70 at the Gate (if available)
Designated Drivers: $15
Avoid online ticketing fees by purchasing in advance from one of the following locations:
Tickets Include:
Event admission
A 7-ounce souvenir tasting glass (yes glass)
Freedom to enjoy unlimited 3-ounce beer samples
The opportunity to meet the brewers making your favorite beers
DD tickets include free bottles of water *(if you wish to have a glass, you can pick one at the end of the festival)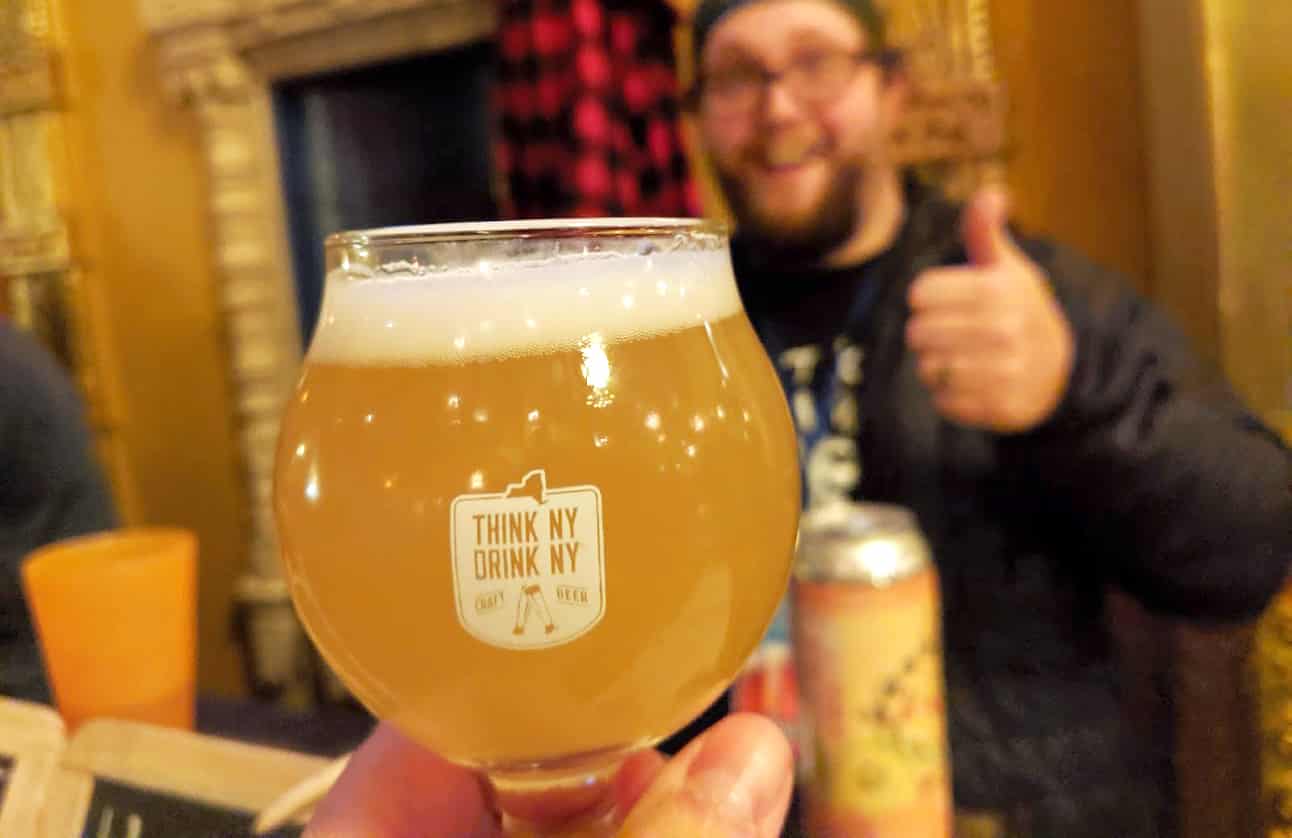 18th Ward Brewing
42 North Brewing
Anything But Beer
Artisanal Brew Works
Aurora Brewing
Big aLICe Brewing
Big Ditch Brewing Company
Big Slide Brewery
Blue Point Brewing
Bottomless Brewing
Bound By Fate Brewing
Brewery Ardennes
Brewery at CIA
Common Roots Brewing
Community Beer Works
Eli Fish Brewing
Ellicottville Brewing
Embark Craft Ciderworks
Endless Life Brewing
Evil Twin Brewing
Finback
Flashback Brewing
Freight Yard Brewing
Frequentem Brewing Co.
Full Boar Brewing
Fulton Chain Craft Brewery
Garland City Beer Works
Greenport Harbor Brewing
Heritage Hill Brewhouse
Heroes Brewing Company
Hot House Brewing
Interboro Spirits and Ales
K2 Brothers Brewing
KCBC
Lake Placid Pub & Brewery
Laurentide Beer Company
Liquid Shoes Brewing
Lithology Brewing
Local 315 Brewing
Lucky Hare Brewing
Meier's Creek Brewing Co.
Middle Ages Brewing Co.
Mill House Brewing Co
ONCO Fermentations
Other Half
Peacemaker
Pressure Drop Brewing
Prison City Brewing
Rare Form Brewing
Reinvention
Rohrbach Brewing Company
Saranac
Shepherds Brewing
Shmaltz Brewing
SingleCut Beersmiths
Soul Brewing Company
Stout Beard Brewing
Strong Rope Brewing
Talking Cursive Brewing Co
Underground Beer Lab
Water Street Brewing
WeBe Brewing
West Shore Brewing
Wild East Brewing
Willow Rock Brewing
WT Brews
Participating Food Vendors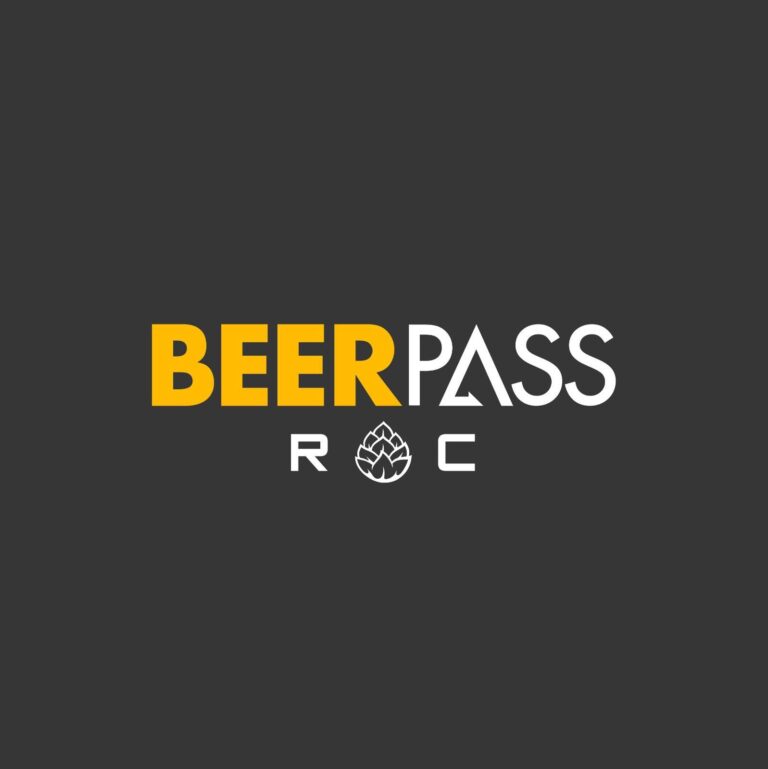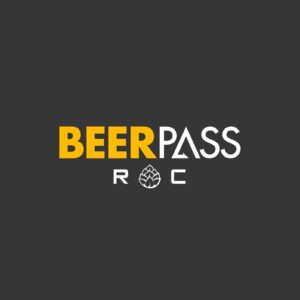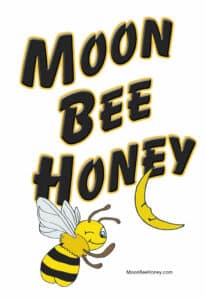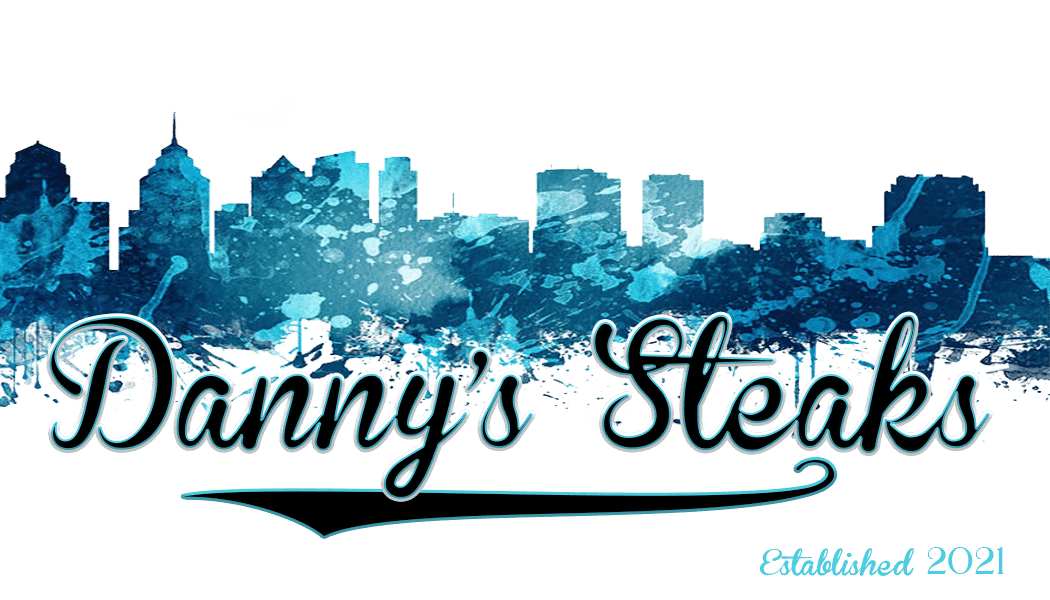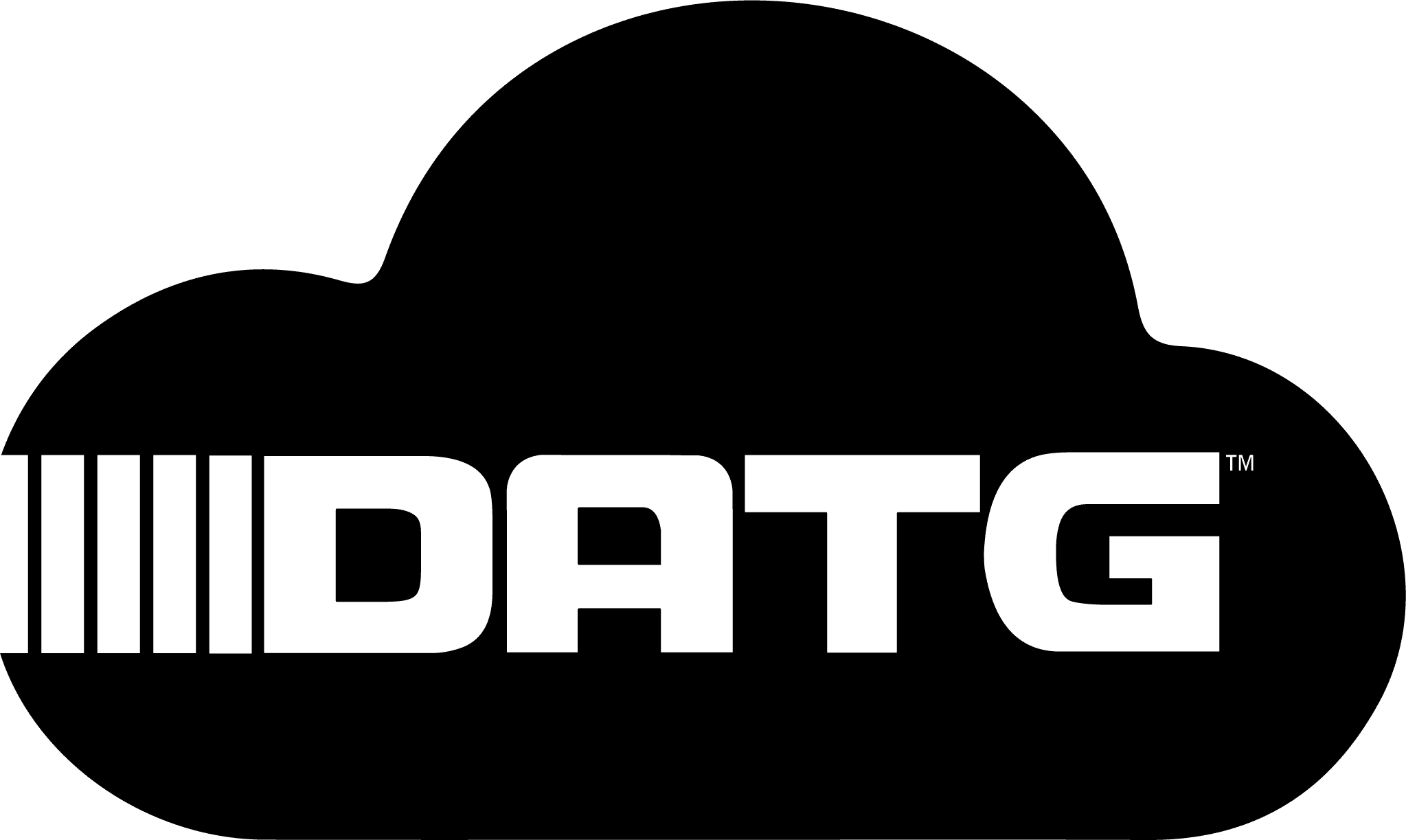 Health & Saftey
All guests and ticket holders must display proof of vaccination along with valid identification at the gate. Acceptable forms of proof of vaccination include a CDC vaccination card or the NYS Excelsior Pass.
Guests and ticket holders that fail to display proof of vaccination at the gate will not be permitted to enter the Landmark Theatre. No refunds will be issued.
Facemasks are encouraged but not required.
Sanitation stations will be available throughout the festival.
Festival Policies
This is a 21+ event. All attendees must show valid photo ID at the door. All attendees, including designated drivers, must be 21 or over to attend this event. No exceptions!
Children and babies are not permitted.
Dogs are not permitted. If you have a service dog contact accessibility@newyorkcraftbeer.com.
NYSBA and participating breweries have the right to refuse service to any attendee to demonstrates signs of inebriation.
Designated drivers are entitled to a complimentary tasting glass which they can pick upon exiting the festival.
Service fees apply to online ticket orders.
No Refunds or Exchanges.
Click here to view the Code of Conduct and full Festival Policies.