NYS VIRTUAL CRAFT BEER TASTING EXPERIENCE presented by drinktanks
Ft. Award Winning Breweries!
SATURDAY JUNE 13TH 12:00-9:00PM (4 Sessions)
Beer from NYS is as diverse as the state itself. Visiting and touring the 450+ unique breweries is an exciting aspect of the craft beer culture....meeting the people behind the beer we love and hearing the stories gives us a greater appreciation for the craft.
On Saturday, June 13th, the New York State Brewers Association is bringing the experience of visiting NYS breweries right to your living room, beer included!
This event will feature four 2020 NYS Craft Beer Competition Award Winning Breweries, you will have the opportunity to taste some of the best beer in the state!
From 12:00-9:00pm, four 90-minute sessions will take place via Zoom, each featuring a Tasting Experience from a different NYS brewery. Only 100 all-access passes are available per session.
Participants receive two exclusive and unique beers (totaling 64oz., 32oz/style) per session shipped directly to their home. Beer is scheduled to arrive Monday 6/8 - Friday 6/12. Must be 21+ years of age to sign for beer delivery. Shipment available within NYS only.
In addition to brewery tour and Q&A, these intimate sessions include engaging and interactive discussion about flavor profiles, style categories, stories behind beer names, brewery folklore and more.
Each session is carefully planned and coordinated, ensuring high video and audio quality for the ultimate virtual experience.
Passes are designed to be enjoyed by 1-2 people. Purchase passes to Individual Sessions, or make a day of it and get an All Access Pass!
Single Session Pass: $65
All-Access Pass: $240
Stay tuned. Participating breweries to be announced!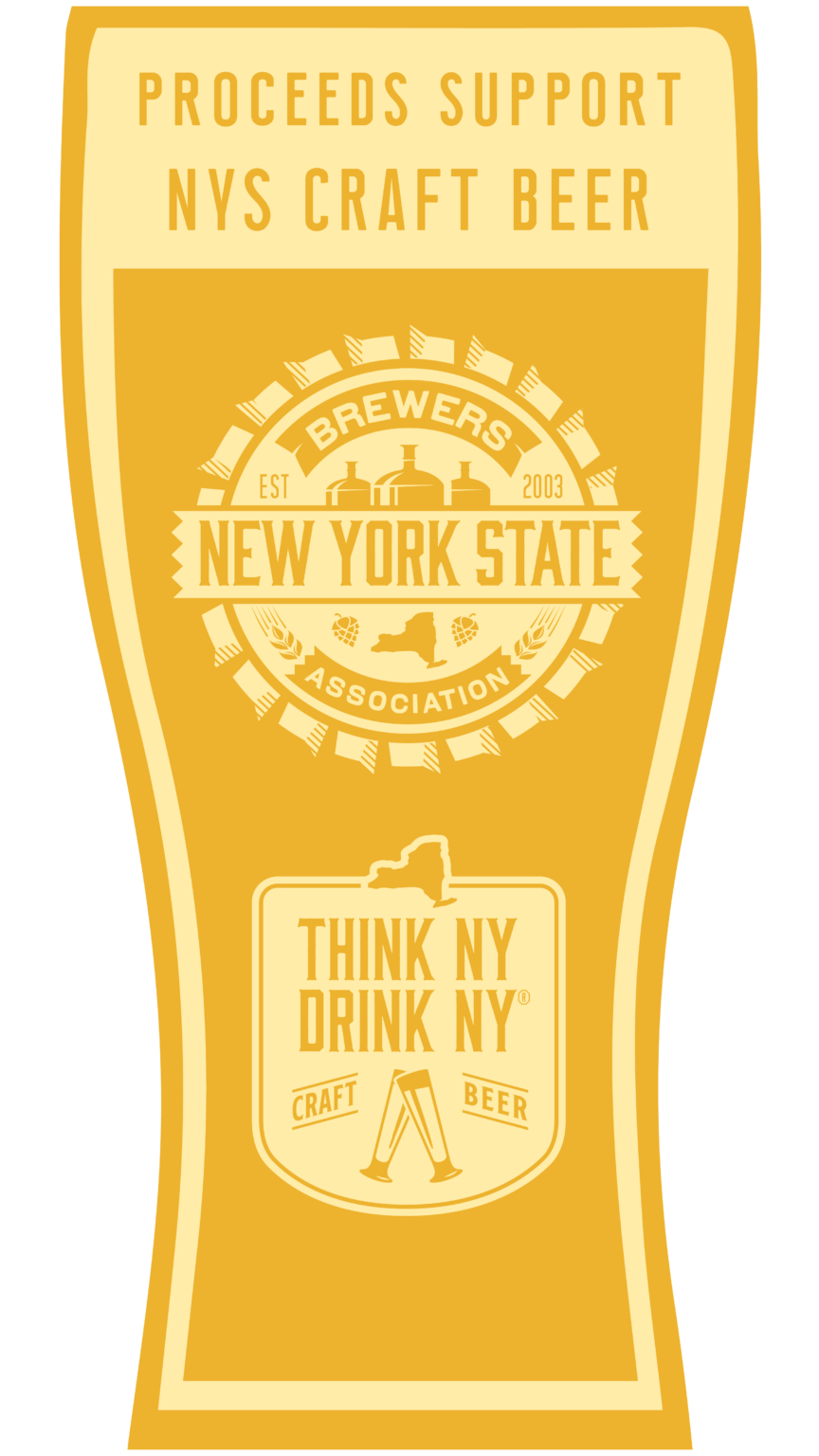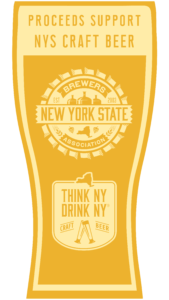 Your purchase helps New York State Breweries.
A portion of proceeds benefit the New York State Brewers Association (NYSBA), a non-profit organization that supports the craft beer industry through advocacy and education.
Fighting for temporary permitance of services like home delivery, curbside pickup, and shipment of beer are a few of the ways the NYSBA has been able to help NYS breweries remain open during the Covid-19 pandemic.
Your contribution is appreciated, and will allow the NYSBA to continue to support the beer community through these difficult times and beyond.
TERMS & CONDITIONS:
MUST BE AT LEAST 21 YEARS OF AGE TO PURCHASE AND ATTEND.
BEER SHIPPED WITHIN NYS ONLY. MUST BE 21+ YEARS OF AGE TO ACCEPT AND SIGN FOR PACKAGE
NYSBA IS NOT RESPONSIBLE FOR DAMAGED PACKAGES
NO REFUNDS
PARTICPANTS CAN BE KICKED OUT OF EVENT AT ANYTIME FOR DISRUPTIVE OR INNAPROPRIATE BEHAVIOR, NO REFUND WILL BE ISSUED.