1) NYS Craft Beer Box shipped to your home containing:
Premium craft beer from 3 NYS breweries: Suarez Family Brewery, Threes Brewing, & Drowned Lands Brewery, totaling 252oz. 

2 styles from each brewery (one can per style) for tasting during the event.
2 additional styles from each brewery (one can per style) for enjoyment before or after the event at your liesure.

Cheese from Muranda Cheese Company
Genoa Salami from Schrader Farms
Chocolate from Sweet on Chocolates
Oil from Hot Crispy Oil
4 Think New York, Drink New York branded tasting glasses
4 Tasting Cards
NYS craft beer sticker bundles
2) Exclusive access to a 2 hour interactive tasting experience (via Zoom) where you will share beer & conversation with the brewers and owners. Ask questions, learn about the history of each brewery and their creative process, + receive a behind the scenes look at each brewerie's production facility.
NYS virtual tasting experiences are carefully planned and coordinated by the NYSBA, ensuring high video and audio quality for the ultimate virtual experience.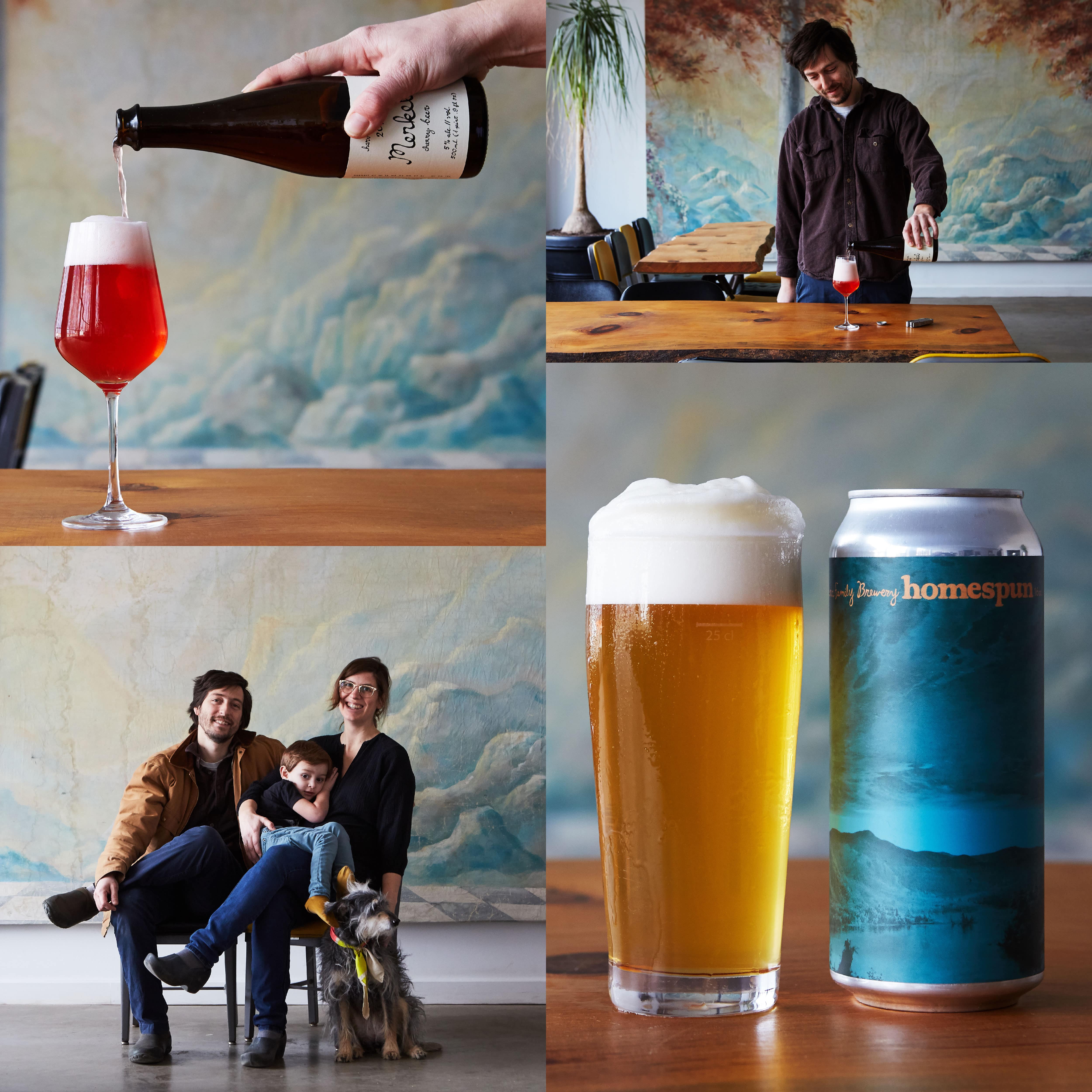 HOSTS: Taylor Cocalis (Owner) + Dan Suarez (Owner)

Estimation • Dusseldorf-inspired Altbier • 4.8% ABV 
Thirst-quenching yet malty with a tawny/ruby color. Tasting notes of bran flake, raisin, smacks cereal, purple grape, cognac, lesther, rich tobacco, light treacle, blackberry, woody, leafy, dried cherry, English malts, cherry wine, Fig Newton, heather flowers, chocolate granola.
River • Czech Dark Lager • 5.1% ABV 
Czech-style black lager inspired by our trip to the Czech Republic back in November 2019 with Matt Levy. We especially fell in love with the dark/black lagers there and we had to try our hand at something that captured the vibe of those beers. Almost the polar opposite of our Bones Shirt German-style black lager, River is luscious and silky in its malt-character while still retaining that classic CZ drinkability. Notes of bittersweet black chocolate, chocolate truffle/fudge, plum/prune, a touch of earthiness and licorice root, with a deep toasty background.
for Tasting Before/After Event
Merkel Morello 2020 • Country Beer • 5% ABV 
Harvest 2020. Aged on Morello black sour cherries. Sensory notes: blood orange, hibiscus, dried red currant, woody herbs, white pepper, dehydrated strawberries, citric.
Homespun • Hoppy Spelt Pale Ale • 4.5% ABV 
Brewed with a blend of American and European hops. Fluffy texture with white grapefruit tones.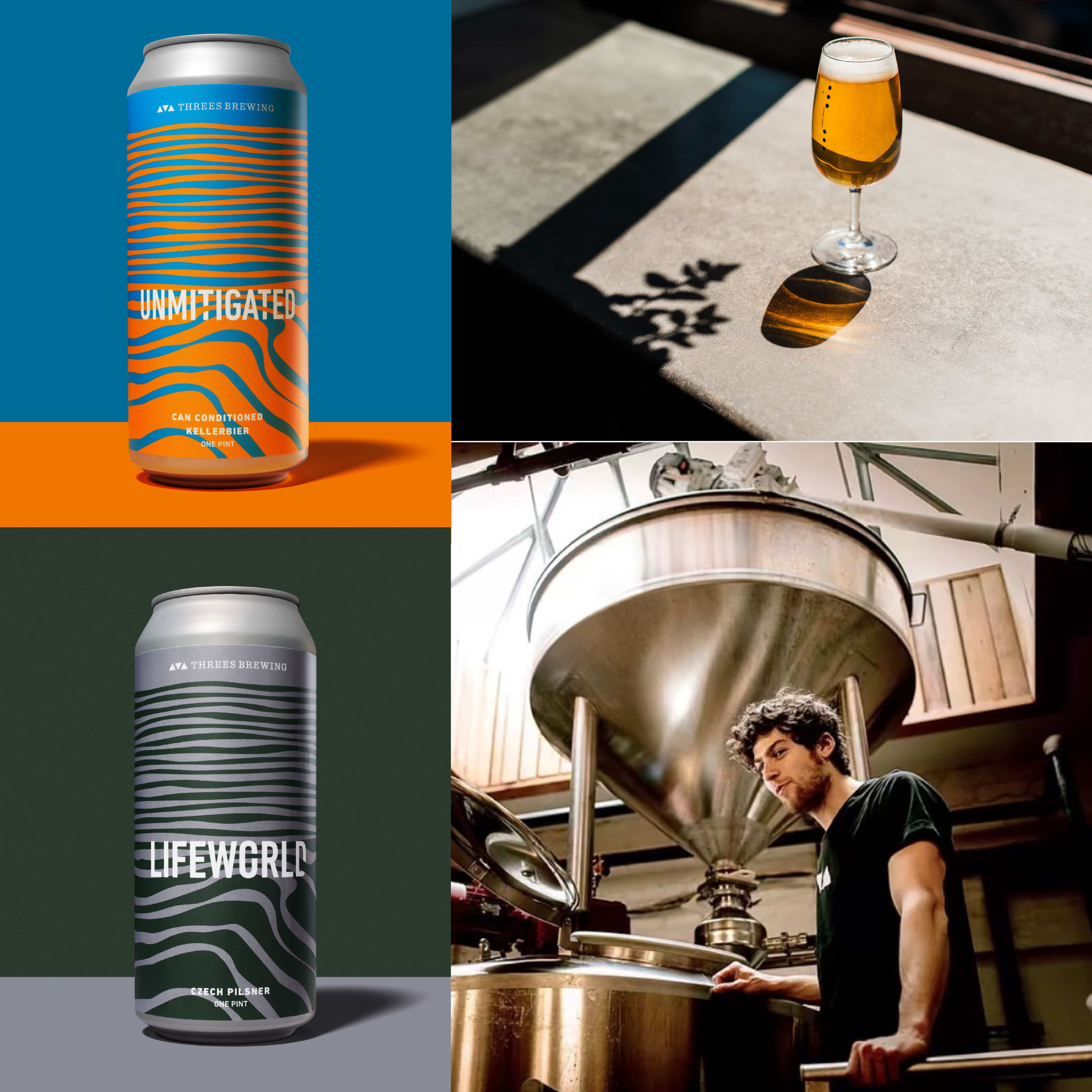 HOSTS: Matt Levy (Head Brewer)

 Lifeworld • 12 Plato Czech Pilsner • 4.5% ABV 
We make a lot of Pilsner at Threes. Lifeworld is our 12 plato Czech Style Pils. We brew it with 100% Czech sourced ingredients and had the good fortune of selecting the Saaz hops lot that went into this batch. But there's a lot more that makes it a Czech pilsner than just where the ingredients come from. Rich, deep in character yet all-day-every-day drinkable, this style is an enigma and fun to unpack.
Unmitigated • Can Conditioned Kellerbier • 5% ABV 
Unmitigated is our own personal twist on a Franconian style Kellerbier. Kellerbiers are typically young, fresh lagers. For ours we take a different approach, lagering it for a full 8 weeks before package and then pitching actively fermenting German style Helles from our cellar into the beer to naturally carbonate it in the can. Krausen conditioning is a traditional method of natural carbonation that is seldom seen these days. It's no accident that this is the brand we do it on.
for Tasting Before/After Event
Kicking and Screaming • Foudre Fermented Pilsner • 5.2% ABV 
Before the advent of Stainless Steel, beer was typically fermented in wood tanks. Unlike the barrel-aged beers of today, where wood is usually prominent, most of these beers had minimal oak character.
Kicking & Screaming is fermented clean in a large oak tank (called a foudre), and, like the beers of old, has minimal characteristic oak flavor. While it is clearly a Pilsner, foudre-fermentation lends an understated roundness and a mild tannic focal point.
Illusion of Control (12oz) • 7th Anniversary Lager • 3.5% ABV 
It's an ordinary beer, but no ordinary anniversary beer. We decided to mark our 7th anniversary by brewing one of our favorite party styles- the American Light Lager. At 3.5% it's the ideal companion for a night of revelry. We brewed ours with the one of a kind rice variety Carolina Gold from Anson Mills, as well as corn from one of our favorite regional maltsters- Thrall Family Malting in Connecticut. It's extra light, while having noticeably expressive flavor from the high quality ingredients we packed into this one.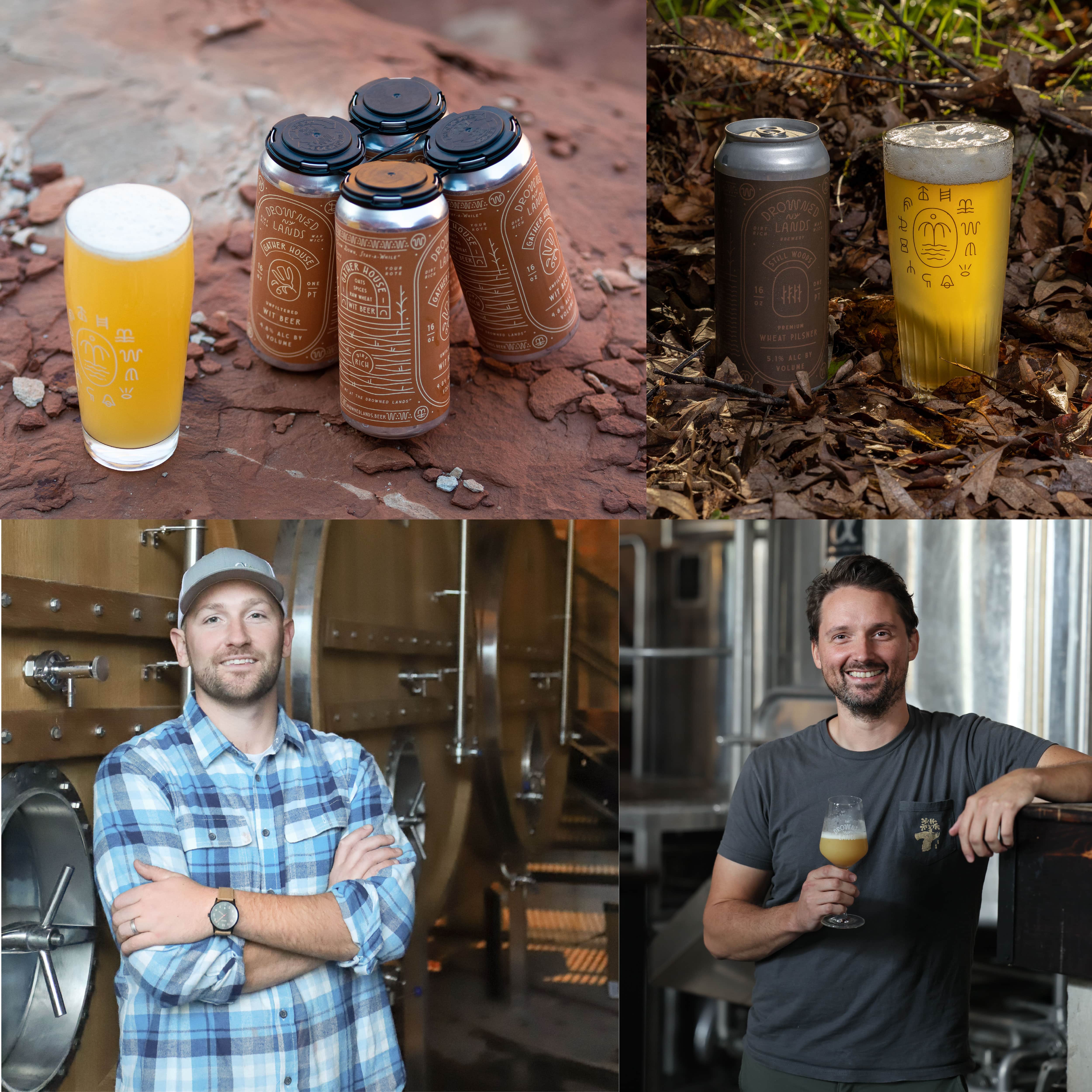 HOSTS: Mike Kraai (Founder) + Chase Planson (Brewmaster)

Still Woods • Foeder Wheat Pilsner • 5% ABV
Foeder Fermented Wheat Pilsner brewed with German floor malted pilsner and wheat, hopped with German Mandarina Bavaria.  Notes of sweet clementine, oak, and lightly toasted bread.
Of a Sow • Foeder Belgian Blonde • 6.5% ABV
6% Foeder Fermented Belgian Blonde.  Brewed wit Belgian pilsner and biscuit malt.  Notes of Honey blossom, soft oak, and our signature Belgian spice.
for Tasting Before/After Event
Gather House • Wit Beer • 4.8%
Gold Medal winner, best wheat beer in NYS.  Brewed with raw wheat, malted wheat, oats, coriander and bitter orange peel.  Hopped with NY grown cascade.  Notes of spiced biscuits, warm banana cream pie, and fresh-squeezed orange water
Rare Earth • Foeder NY Pilsner • 4.8%
Foeder Fermented NY Pilsner brewed with NY pilsner malt from Omara Farms, hopped in the kettle with NY grown cascade.  Notes of roasted marshmallow, wildflower, and honey.
Red Rider Cheese • Muranda Cheese Company • Waterloo, NY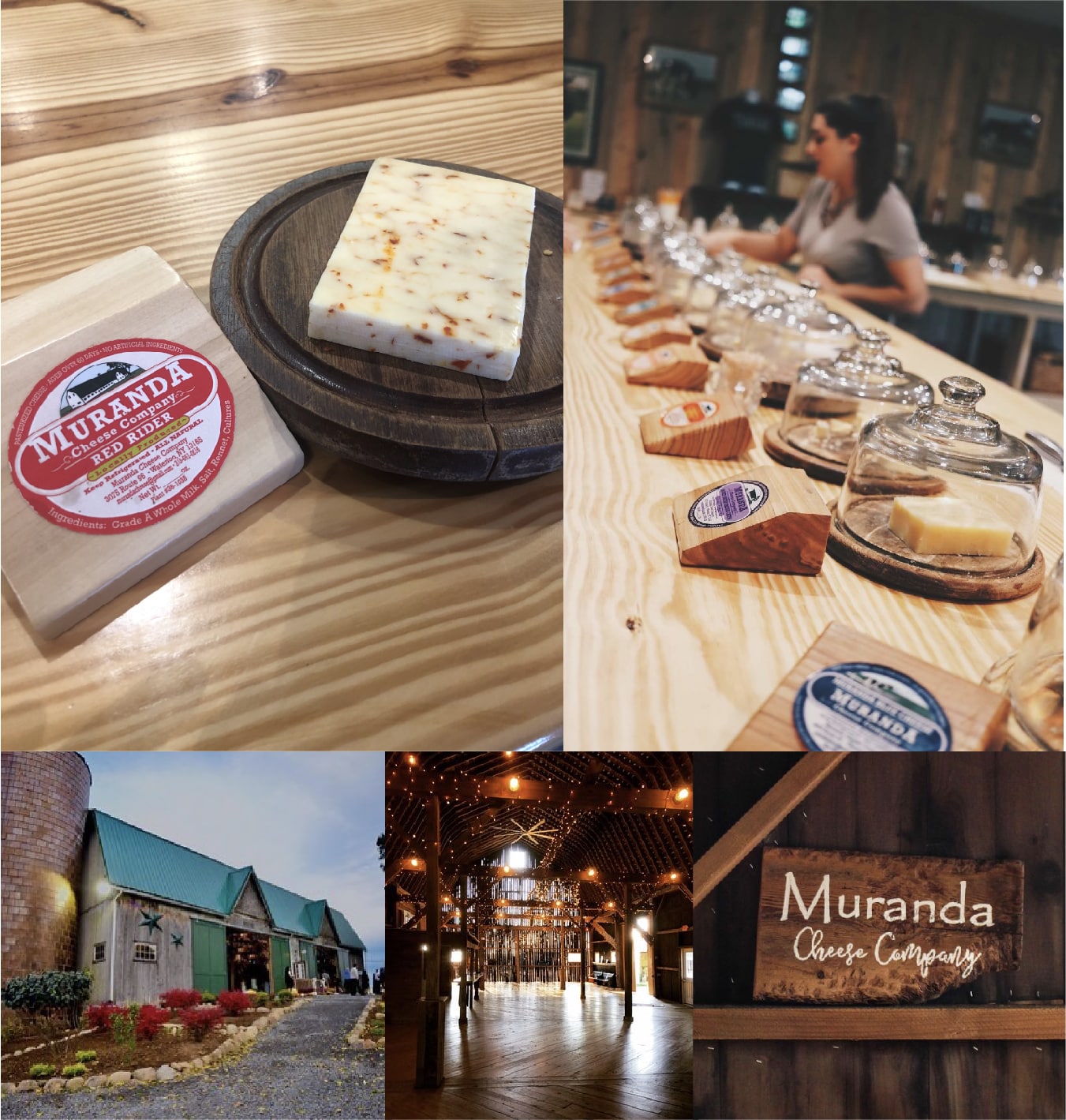 Muranda Cheese Company was born in late 2007 when the Murray family decided it was time to direct market their products to consumers. Today the farm helps to produce over 17 types of cheeses that have been recognized for their superior artisanal quality.
Muranda Red Rider Cheese is a roasted red pepper flake cheddar that starts slow with heat as you first taste it then picks up towards the end. Pairs perfectly with an ice cold beer, especially an IPA!
Genoa Salami • Schrader Farms • Romulus, NY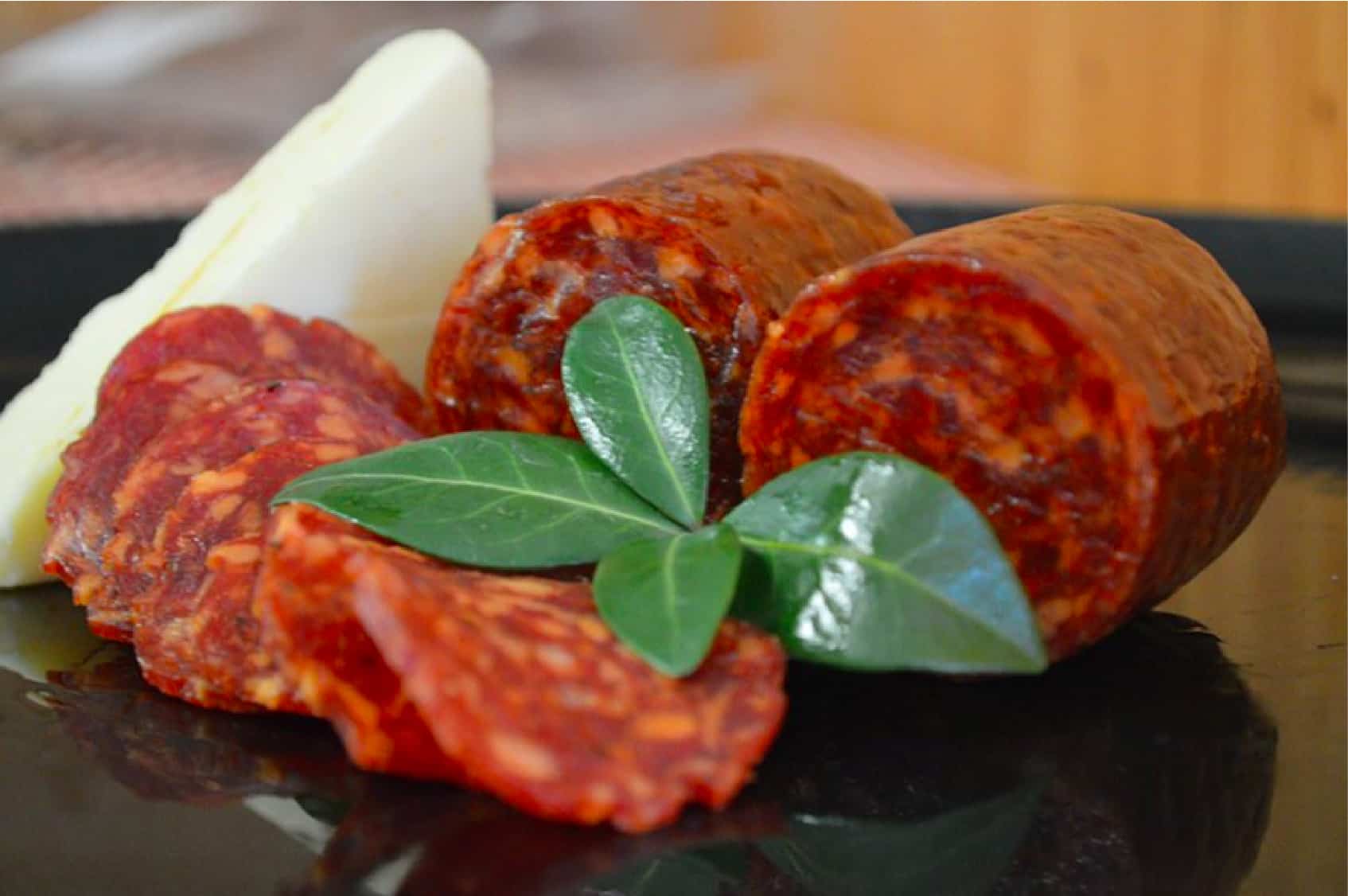 Schrader Farms Meat Market is a small meat processing facility and retail store in Romulus, NY. They're your source for high quality, locally-grown meat and honest, reliable, and trustworthy service.
Schrader Farms Genoa Salami is made with NYS dry red wine and locally sourced beef and pork, raised naturally with no added hormones. It is smoked on the premises, then dried in our climate controlled drying room by Will, the heart and talent behind their delicious line of charcuterie products.
Hot Crispy Oil • Albany, NY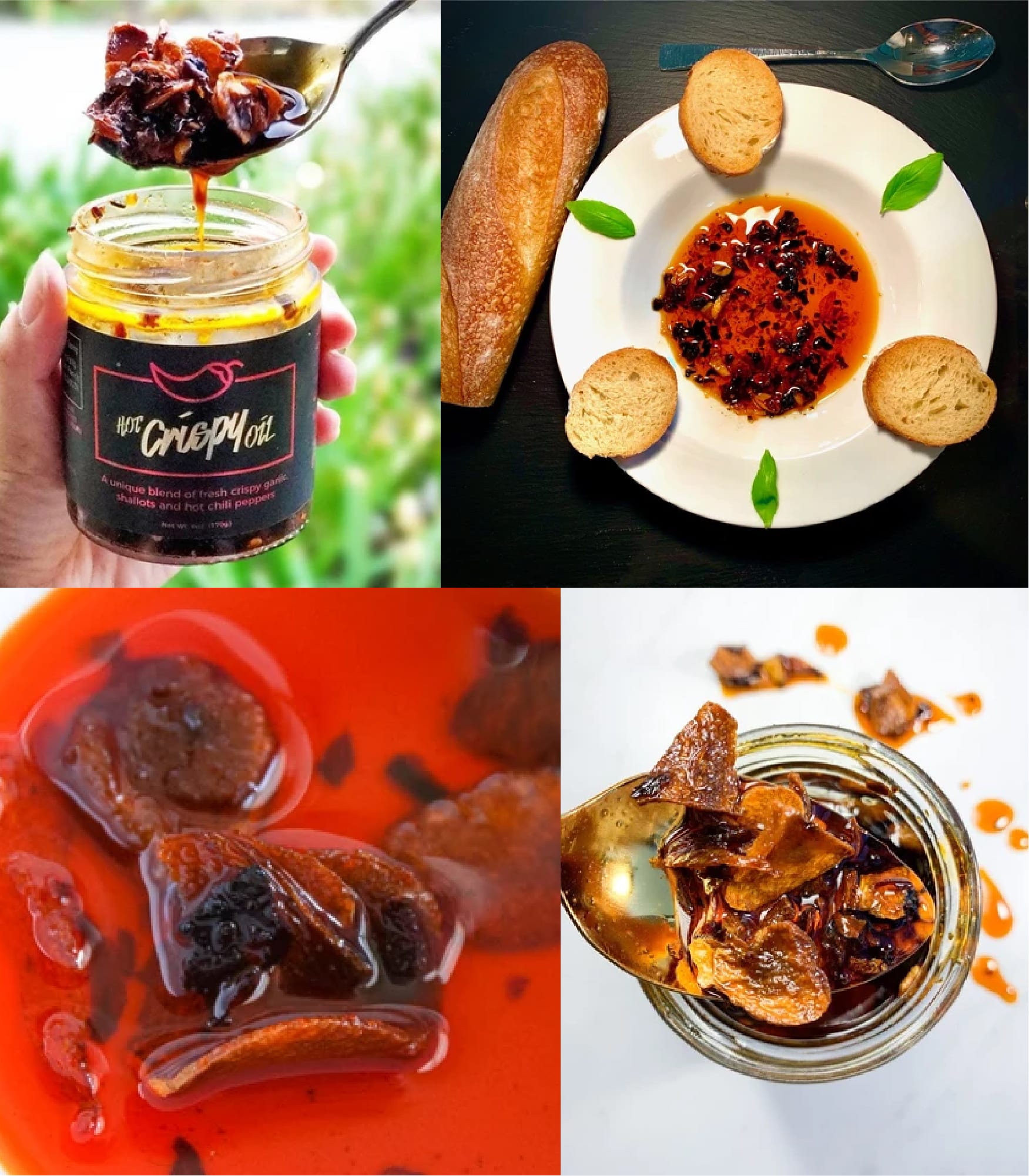 Hand-crafted in small batch style in the state of New York, this one of a kind product makes a great addition to any fully-equipped commercial or home kitchen.
Hot Crispy Oil is a unique recipe of blended extra virgin olive oil, fresh fried garlic, shallots, and chili peppers makes for the perfect combination of heat and flavor. Great for cooking, dipping, dressings, savory fare and more.
Sweet on Chocolate • Syracuse, NY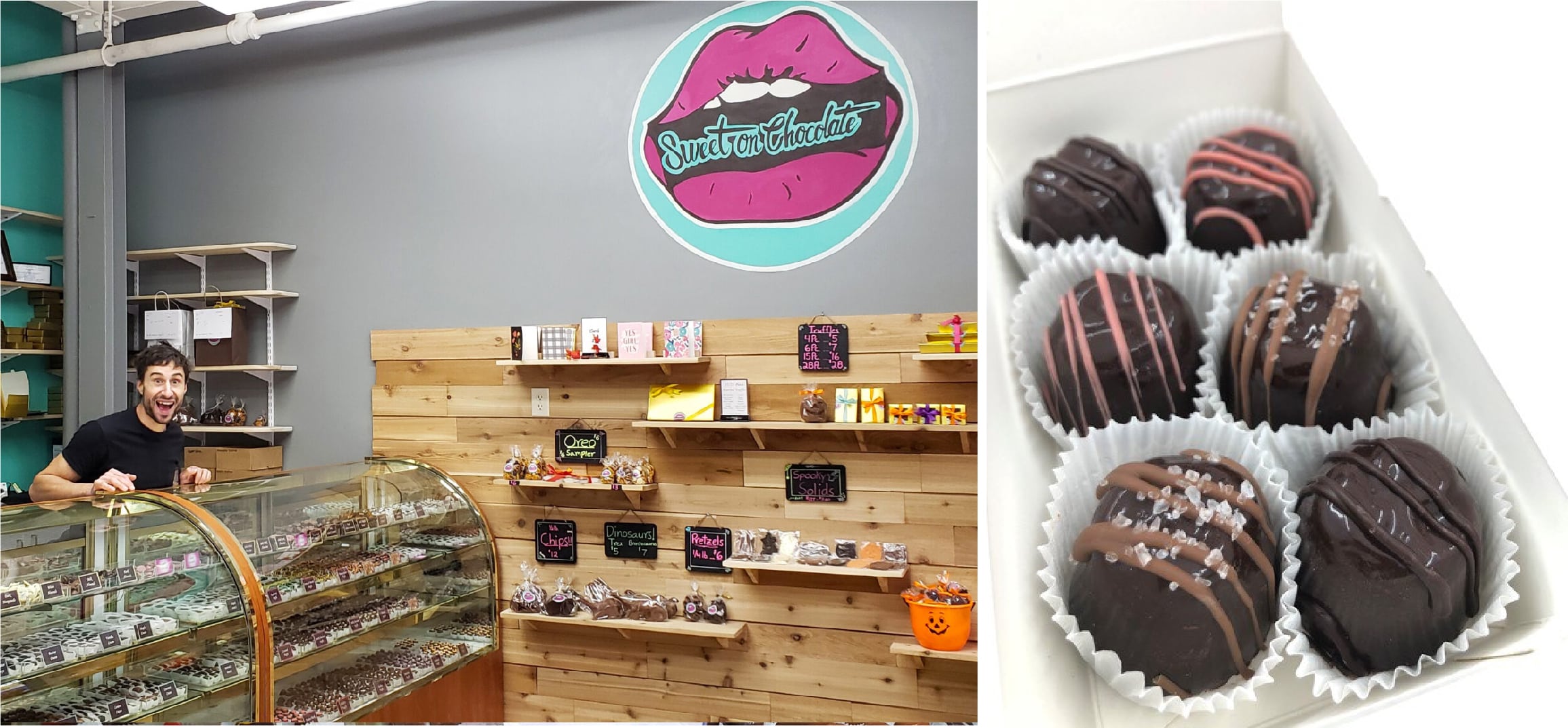 Established in 1993, Sweet on Chocolate has gained a reputation for producing the highest quality, handmade chocolates in Central New York. Sweet on Chocolate's confections have reached national acclaim and have even been enjoyed internationally. Featured chocolates and truffles to be announced.
Thanks to our friends at Half Time Beverage shipment is available to 7 states!
Packages will be shipped to ticket holders on MARCH 1 prior to the event.
Must be at leaste 21+ years of age & live in one of the following states to participate.
CT, DC, MA, NH, NY, NJ, PA
Tickets are designed to be enjoyed by 1-4 people.
MUST BE AT LEAST 21 YEARS OF AGE TO PURCHASE PASSES & ATTEND.
your purchase helps nys breweries
Proceeds benefit the New York State Brewers Association & directly support the craft beer industry. #thinkNYDrinkNY
The New York State Brewers Association (NYSBA), is a non-profit organization that supports the craft beer industry through advocacy and education.
Profits will be used to directly support the craft beer industry. Fighting for temporary permitance of services like home delivery, curbside pickup, and shipment of beer are a few of the ways the NYSBA has been able to help NYS breweries remain open during the Covid-19 pandemic.
Your contribution is appreciated, and will allow the NYSBA to continue to support the craft beer community through these difficult times and beyond. #keepNYSbrewing
WHAT PEOPLE ARE SAYING...
"The virtual event was a lot of fun! We loved the super-social atmosphere and the interchange between the brewer and the attendees." - Matt S.
"Just wanted to reach out and say thanks for all your hard work on the virtual tasting yesterday. It was an awesome experience and I'll for sure be signing up for the next one!" - Jason L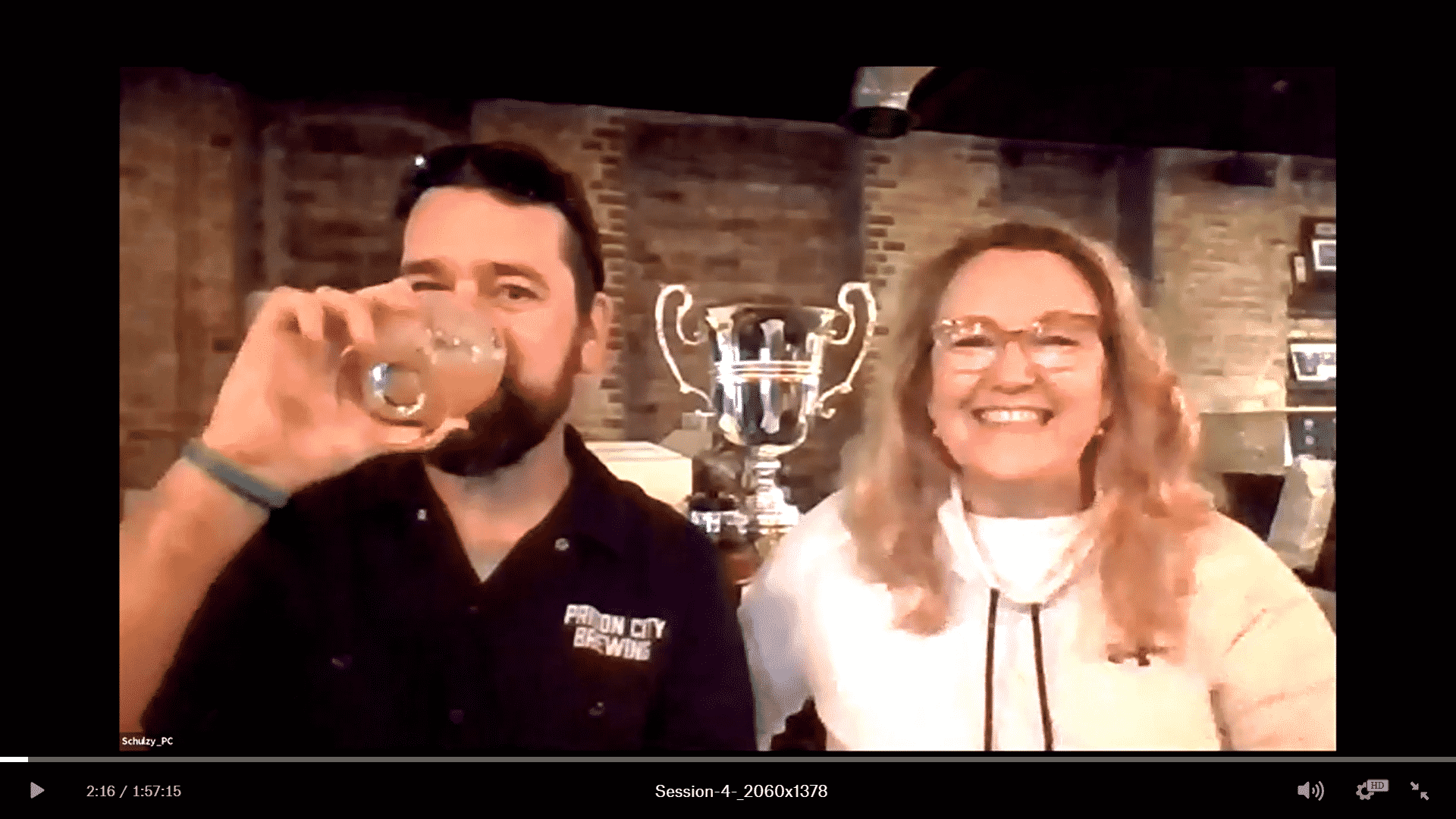 "Dawn and I had an absolute blast doing the virtual event! It was a fantastic way to connect with beer fans across NYS that haven't been to our pub or had our beer AND folks that have that we've missed during these strange times." - Mark Schulz, Co-Owner of Prison City Pub & Brewery
TERMS & CONDITIONS:
MUST BE AT LEAST 21 YEARS OF AGE TO PURCHASE AND ATTEND.
MUST LIVE IN ONE OF THE 30 STATES THAT BEER CAN BE SHIPPED TO.
MUST BE 21+ YEARS OF AGE TO ACCEPT AND SIGN FOR PACKAGE.
NYSBA IS NOT RESPONSIBLE FOR DAMAGED PACKAGES
BEER STYLES SUBJECT TO CHANGE
NO REFUNDS
PARTICIPANTS CAN BE KICKED OUT OF EVENT AT ANY TIME FOR DISRUPTIVE OR INAPPROPRIATE BEHAVIOR, NO REFUND WILL BE ISSUED.