PRIVATE VIRTUAL TASTING EXPERIENCE
Hosted by the new york state brewers association
presented by a nys craft brewery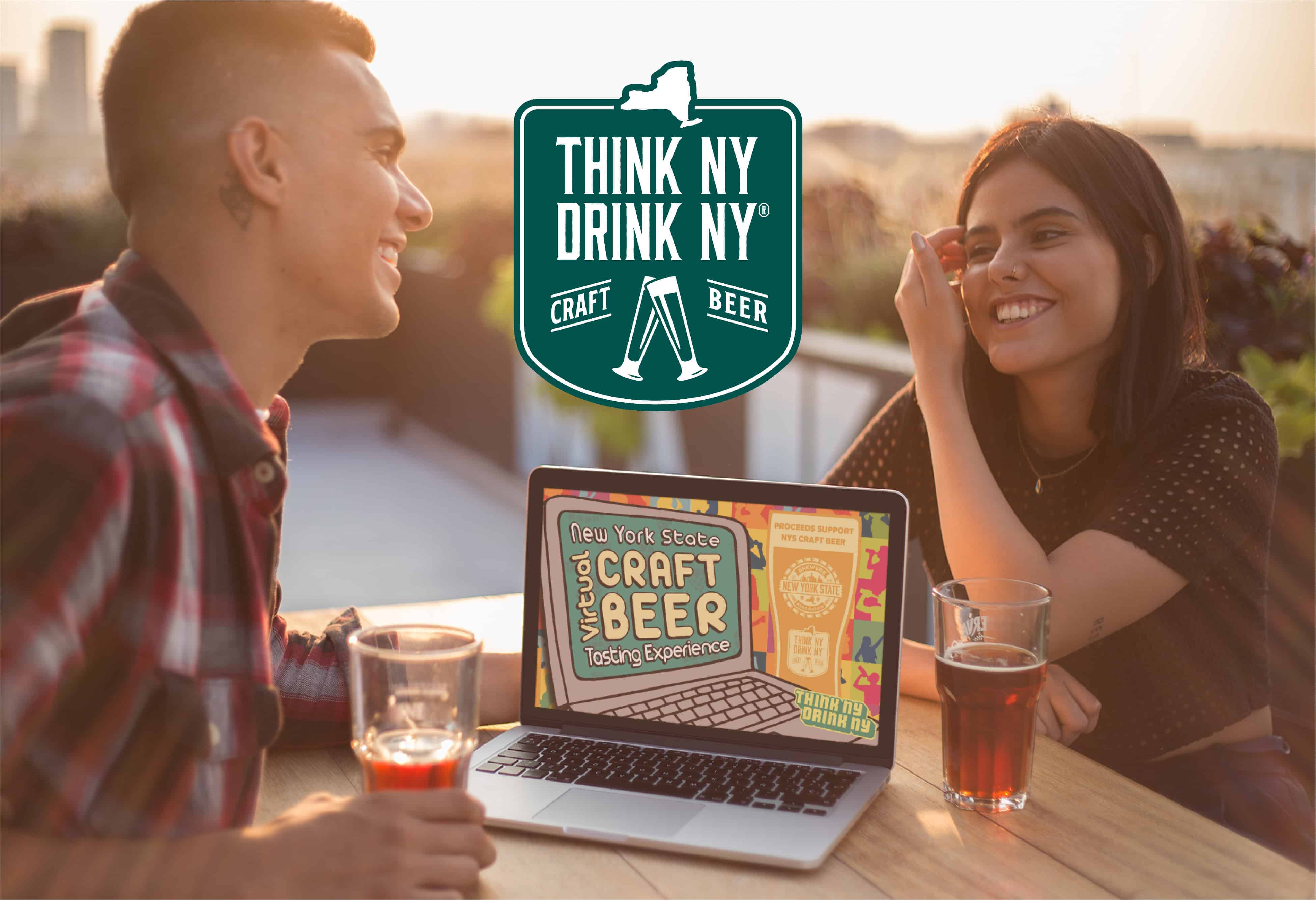 Beer has played a powerful role in society...it has been a tool for socialization, innovation, economic stability and sustenance. No other beverage has contributed to history more than beer.
Private Virtual Tasting Experiences are entertaining and intimate events whereby participants receive two exclusive beers (totaling 64 oz.) from New York State Breweries delivered to their doorstep in advance of attending a unique online 90-minute Zoom presentation.
NYSBA staff hosts and moderates these online sessions ensuring professional use of the technology and guiding the conversation so that all participants are engaged.
COMPANIES WE'VE WORKED WITH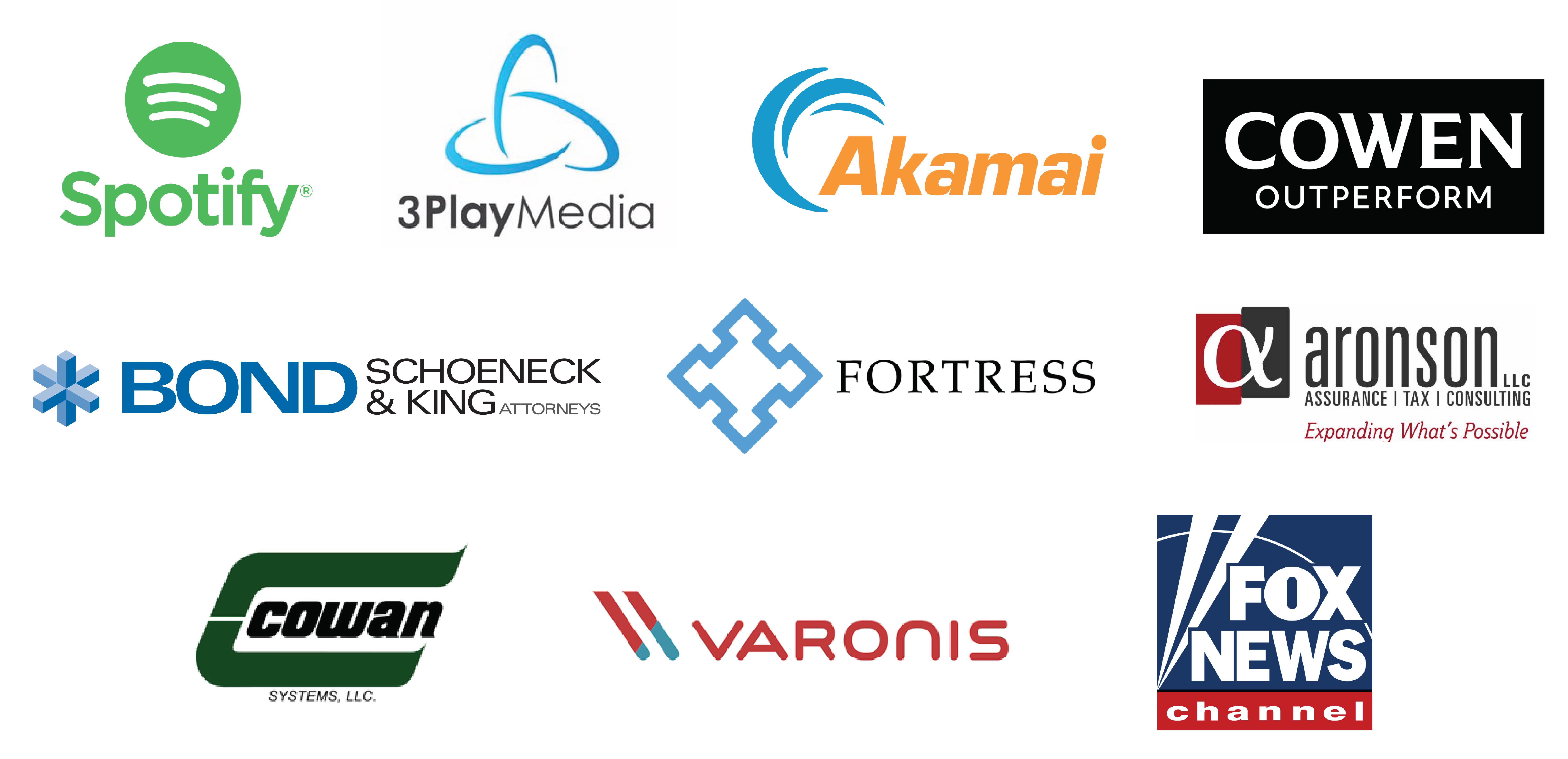 "This event was absolutely incredible. I am already getting lots of feedback from my coworkers about how much they enjoyed it. Is there anywhere that I can leave feedback? Because this was the most fun that we had all year!" – Rebecca Gadzuk, Spotify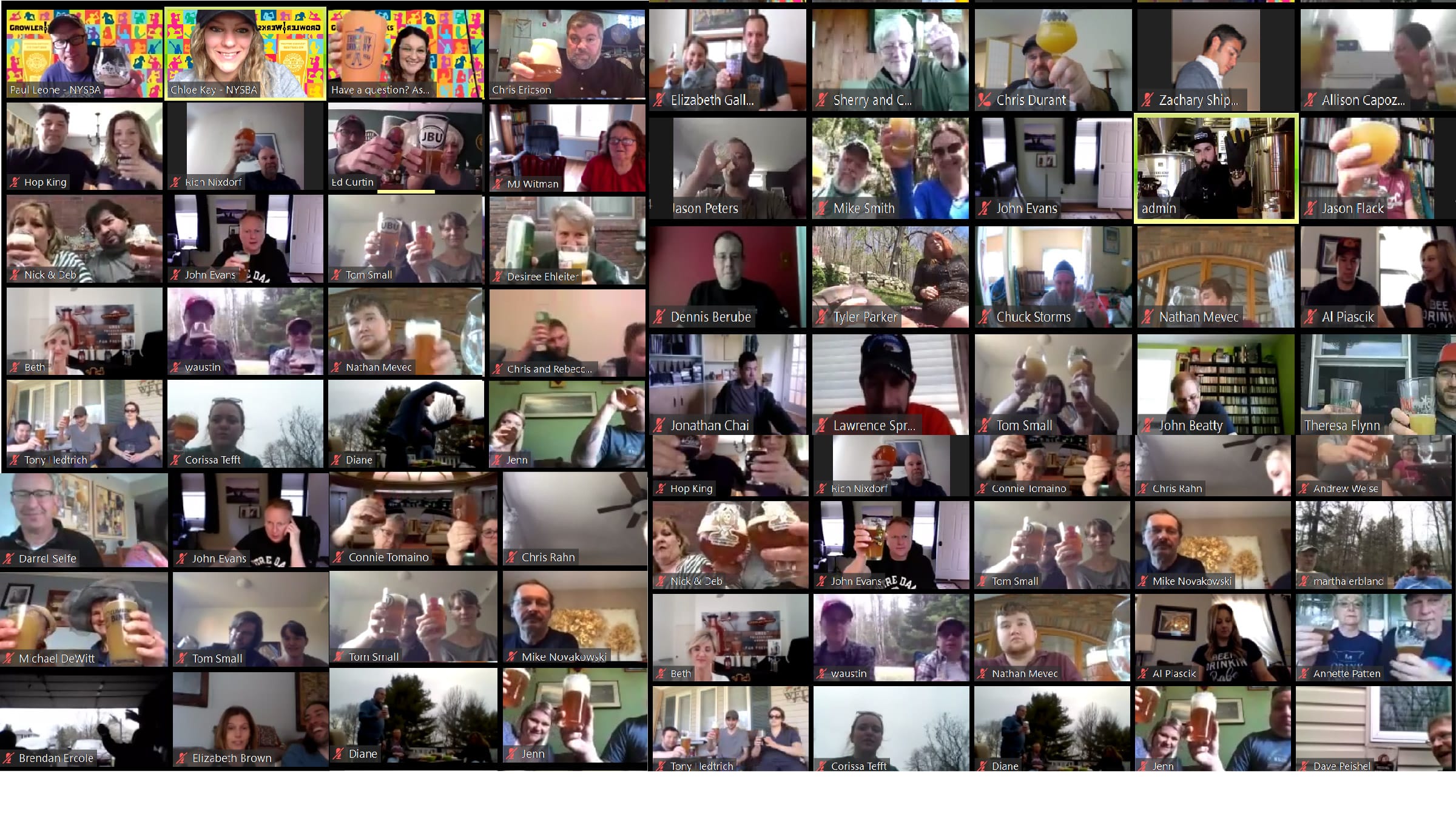 Topic Option
The Virtual Tasting Experiences typically focus on one of two topics:
Brewery Tour - Participants receive a "private tour" of the presenting brewery, hear stories about the brewery, discover how beers are made, learn about the 2 beers they received and ask questions of the brewery presenter.
History of Craft Beer - Participants gain an appreciation for the nuances of tasting beers and understand the often-subtle complexities of various beer styles. They will discover the fascinating history of beer plus learn about emerging industry trends.
"Everyone really enjoyed the tasting. We loved the relaxed feel of it. The brewers were extremely informative and made it a lot of fun. Great personalities! The NYSBA are so easy to work with, efficient and responsive. Will probably set up more of these in the future"! – Laurie Scolaro, Akamai Technologies
Participant Fee
$65 per participant with a minimum of $3250 (50 participants). The fee is decreased to $60 per participant for events of 100 people or more. The fee covers staff time to produce and host the event, 64 oz. of beer per participant (2 x 32 oz. per style), packaging and shipping of the beer. Gluten-free, cider and craft soda package alternatives are available and may require an additional fee per person.
Add-Ons
Swag Bag Add-on | $30/Person - Clients of the Private Virtual Tasting Experience can choose to add on a New York Craft Beer swag bag to be sent to all event participants for an additional $30 per person. Drawstring canvas backpacks include a Think NY, Drink NY cap, sticker, and enamel pin.
Merch Add-on - 20% off anything from our online merch store shipped to each participant. Items must be the same for all participants.
Food Add-on - Choose from locally made craft cheese, meat, or chocolate. $7/item/person
4 handcrafted chocolate truffles | Sweet on Chocolate - $7
1/4 lb. artisanal cheese | Muranda Cheese - $7
1/4 lb. premium salami | Schrader Farms - $7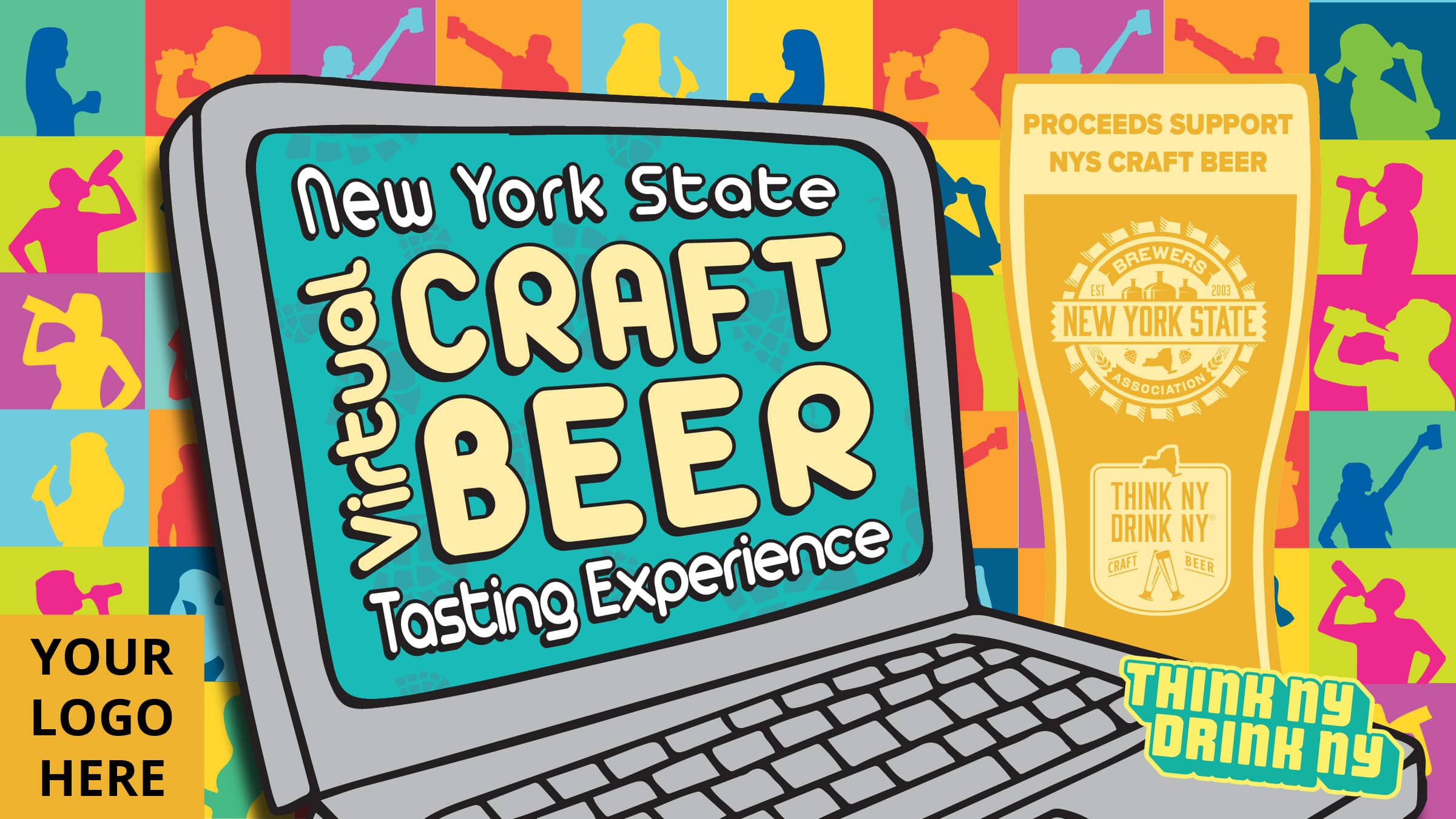 "NYSBA was amazing to work with! They were friendly, professional, and efficient. They were instrumental in helping us to plan and execute successful virtual client events!" – Sofia Seckler, Cowen
Events can be customized to best need the needs of our clients. While we recommend 90-minute sessions, events can be expanded or condensed as needed. We can also accommodate our clients by combining the topic options and / or increasing the beer offering.
Participant information is due to the NYSBA no later than 2 weeks in advance of the event date so that breweries have time to produce, package and ship the beer. For events of more than 50 participants, or that require out-of-country shipping, a longer lead time may be necessary.
The NYSBA cannot guarantee the specific involvement of any breweries. Only breweries that have the capacity to participate and the experience to present are selected. Beer styles are carefully chosen to best fit the client and are determined by the brewery.
TERMS & CONDITIONS:
MUST BE AT LEAST 21 YEARS OF AGE TO PURCHASE AND ATTEND

LIMITED OUT OF COUNTRY SHIPPING AVAILABLE.

MUST BE 21+ YEARS OF AGE TO ACCEPT AND SIGN FOR PACKAGE

NYSBA IS NOT RESPONSIBLE FOR DAMAGED PACKAGES

NO REFUNDS

PARTICPANTS CAN BE REMOVED FROM THE EVENT AT ANYTIME FOR DISRUPTIVE OR INNAPROPRIATE BEHAVIOR

SPECIFIC DATES CAN ONLY BE RESERVED UPON RECEIPT OF DEPOSIT

NO REFUNDS WILL BE ISSUED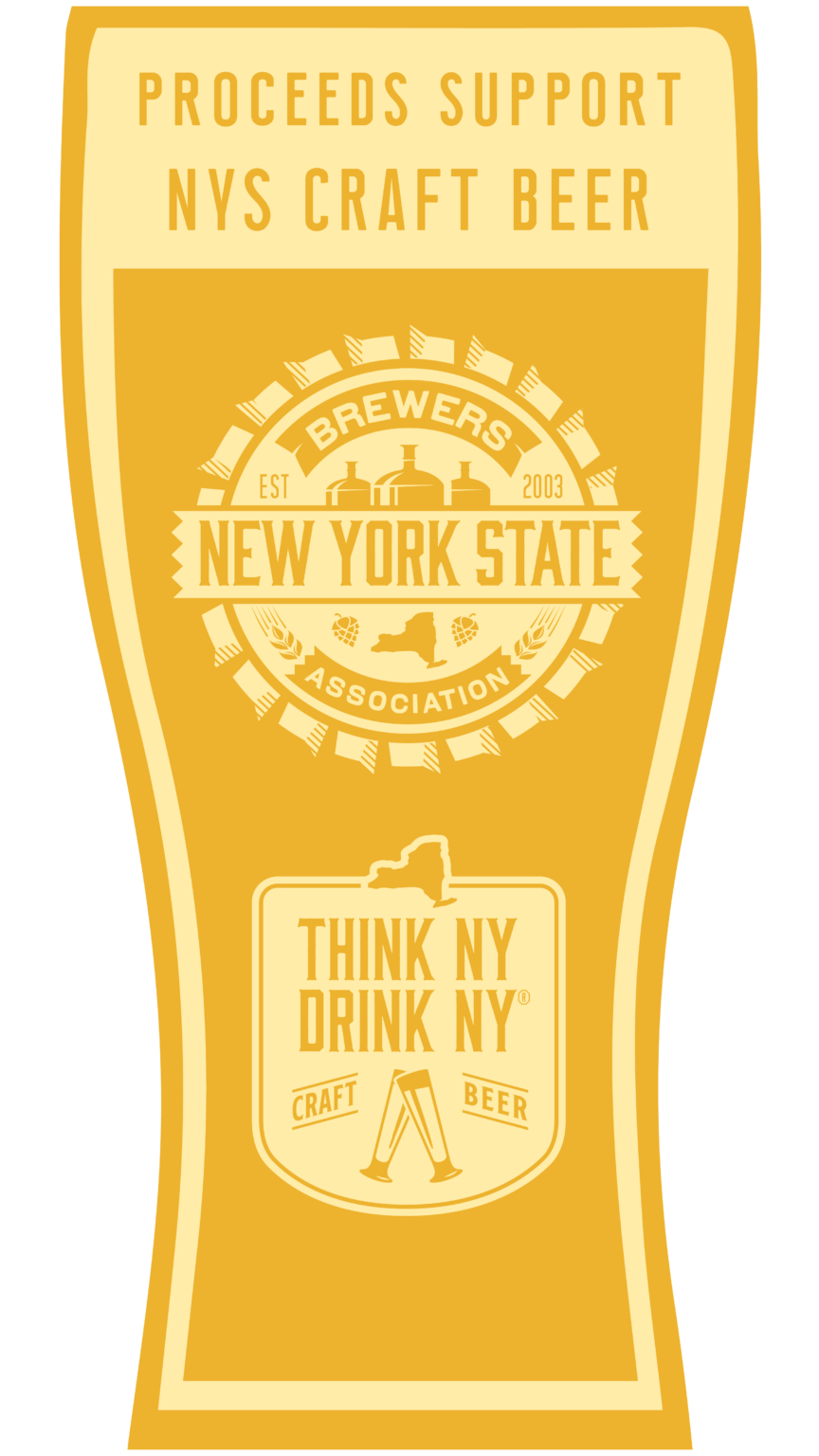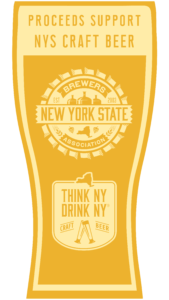 Your purchase helps New York State Breweries.
A portion of proceeds benefit the New York State Brewers Association (NYSBA), a non-profit organization that supports the craft beer industry through advocacy and education.
Fighting for temporary permitance of services like home delivery, curbside pickup, and shipment of beer are a few of the ways the NYSBA has been able to help NYS breweries remain open during the Covid-19 pandemic.
Your contribution is appreciated, and will allow the NYSBA to continue to support the beer community through these difficult times and beyond.