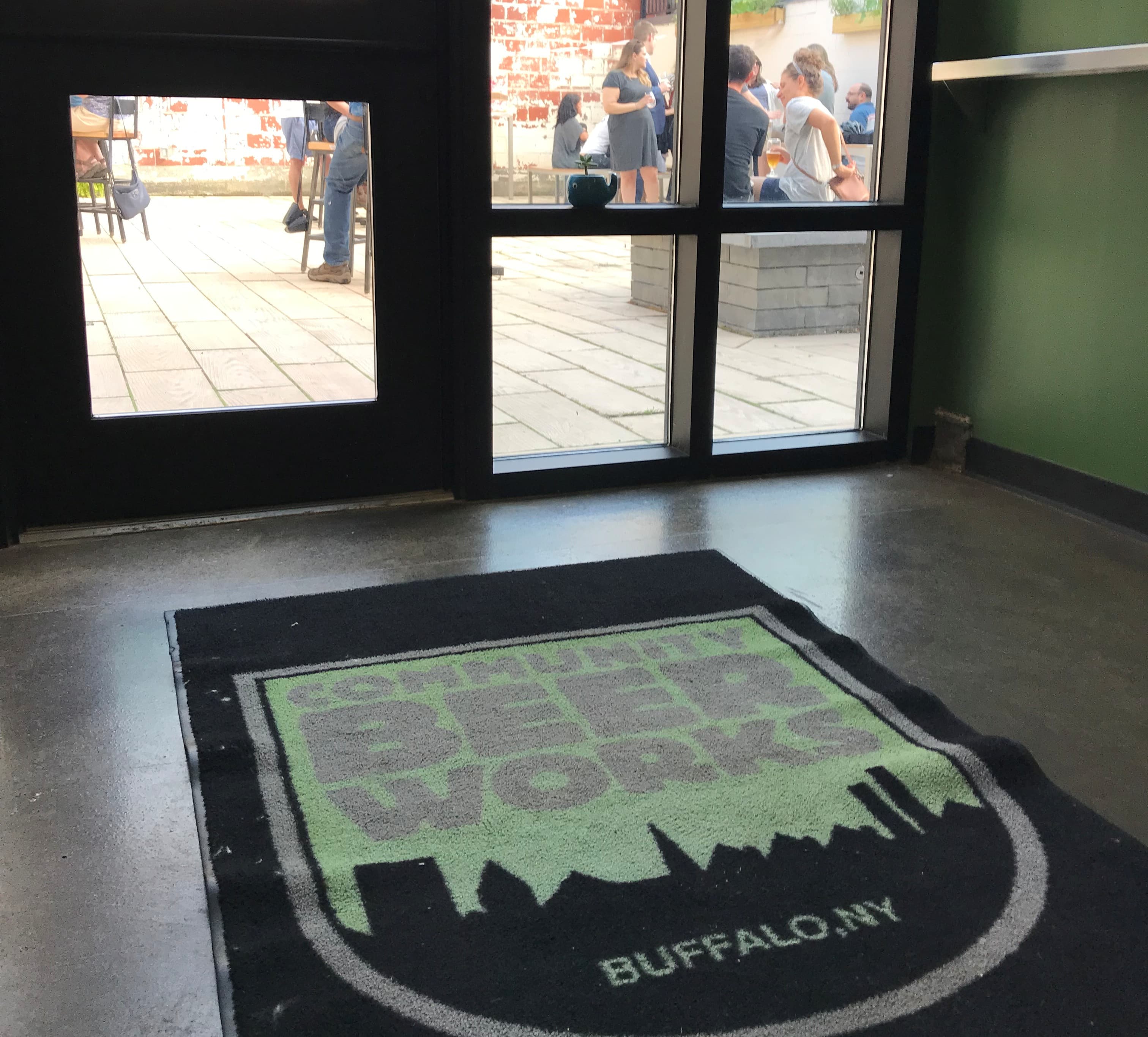 Community Beer Works | Buffalo, New York | est. 2012
As a home brewer, Ethan Cox had a passion for craft beer long before opening Community Beer Works. During the time that he left his teaching position (he holds a PhD. in Cognitive Psychology), relocated back to his home town and launched his business, his first two concepts of a Belgian-style beer bar and a high-end bottle shop had already been taken. So, almost by default, CBW was born. As of 2019, there are approximately 30 operating craft breweries in Buffalo. CBW was the second.
"I prioritized a life in Buffalo rather than my academic path." – Ethan Cox
Ethan's passion for craft beer is rivaled by his passion for community which he views as having 3 levels: craft beer enthusiasts, the greater community at large and the people that make up CBW. The name of the company not only captures the essence of the company but is a nod to the Buffalo Cooperative Brewing Company which existed prior to prohibition.
"My goal is to create a company and culture that people like and enjoy and that provides opportunities for people to grow their human value." – Ethan Cox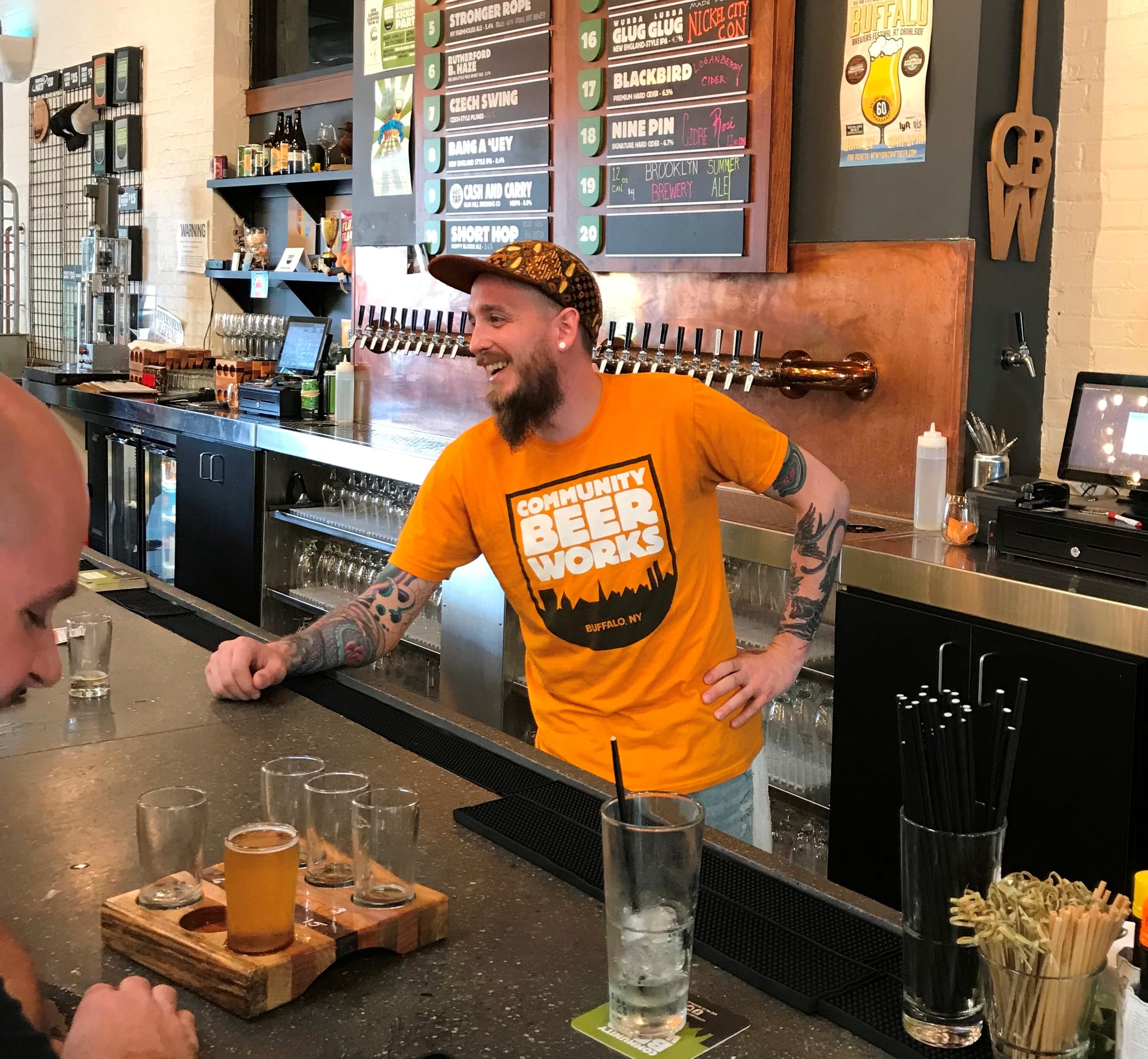 The newly opened taproom is bright, open and the physical embodiment of the CBW culture. It is located in a re-used brick building in downtown not far from the home where Ethan spent his childhood, that he purchased from his mother, and where he now raises his own children. Historically, breweries are hubs for personal connection and engagement which Ethan considers vital to civic health. CBW is a place where people feel comfortable no matter what their background.
"Embeer Buffalo, " the rallying cry of Community Beer Works coined by Ethan's son, artfully articulates the spirit of the brewery…..building the community of Buffalo through great beer.