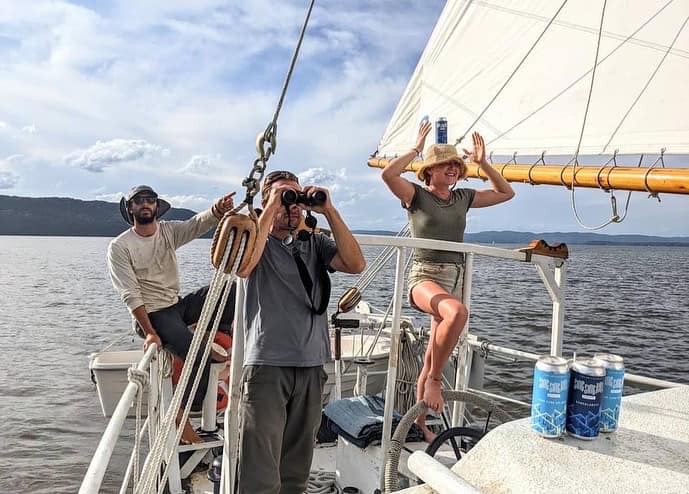 NYS Malt Delivered by Zero Emission Wind Power
"There was a time (before planes, trains, and automobiles), when malt and grains were delivered from Hudson Valley farms to breweries by way of Sloops and Schooners on the Hudson River." said Dennis Nesel, Hudson Valley Malt, "Captain Sam and his crew of the Schooner Apollonia are doing their part to make this world a better place by delivering freight up and down the Hudson River with little to no carbon emissions."
Using locally farmed ingredients is one way that breweries are minimizing their carbon footprint, but Hudson Valley Malt and its clients are taking it one step further by using the Schooner Apollonia to transport ingredients.
Sail Freight eliminates the use of fossil fuels by harnessing the power of the wind and tides. Sam Merret, captain of the 65ft Schooner Apollonia, saw relevance in this historic methodology, and is reengaging the existing ports along the Hudson River to deliver ingredients to small businesses, rain or shine, in efforts to do their part to create a more ecologically sustainable world for all.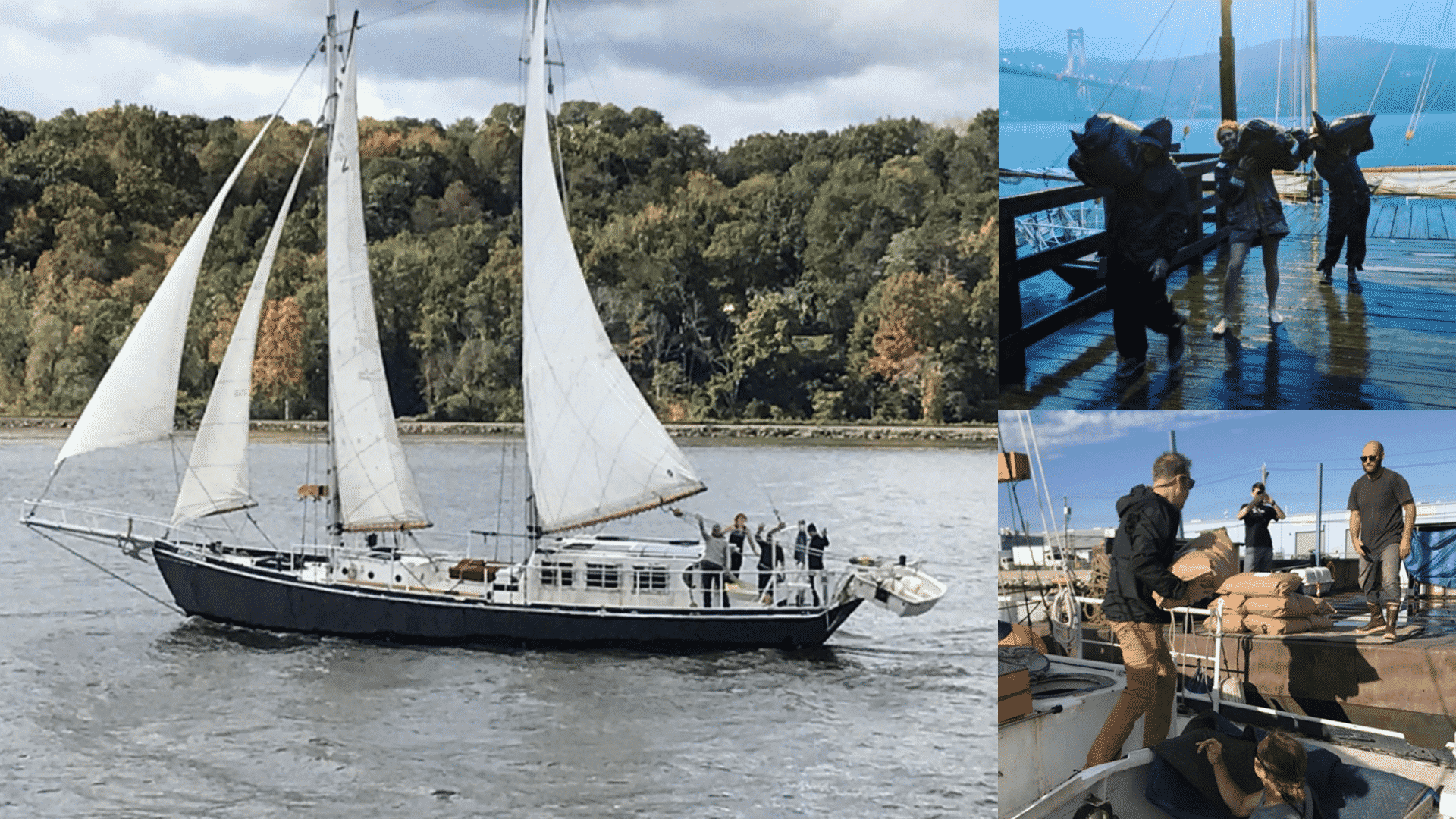 "The Hudson Valley's producers and consumers care about the environmental impact of their products.  But regardless of how sustainably a product is produced, we are completely dependent on fossil fuels for shipping." – Captain Sam
Hudson Valley Malt is committed to providing breweries with quality, NYS farmed ingredients through sustainable methods from start to finish. From sourcing locally grown grain, to hand malting, to using recyclable packaging, to carbon-neutral delivery by wind.
Sing Sing Kill, is one of a number of breweries who use delivery by schooner.
"2 Row barley grown in the Hudson valley on Migliorelli's farm 60 miles from our brewery. Floor malted by hand by Dennis and his team Hudson Valley Malt (the old fashioned way) and then shipped to us by the wind powered sails of Captain Sam and his crew on the Schooner Apollinia via the mighty Hudson River. It doesn't get much more authentic than that. We are humbled to partner with such inspiring local artisans." – Eric Gearity, Sing Sing Kill Brewery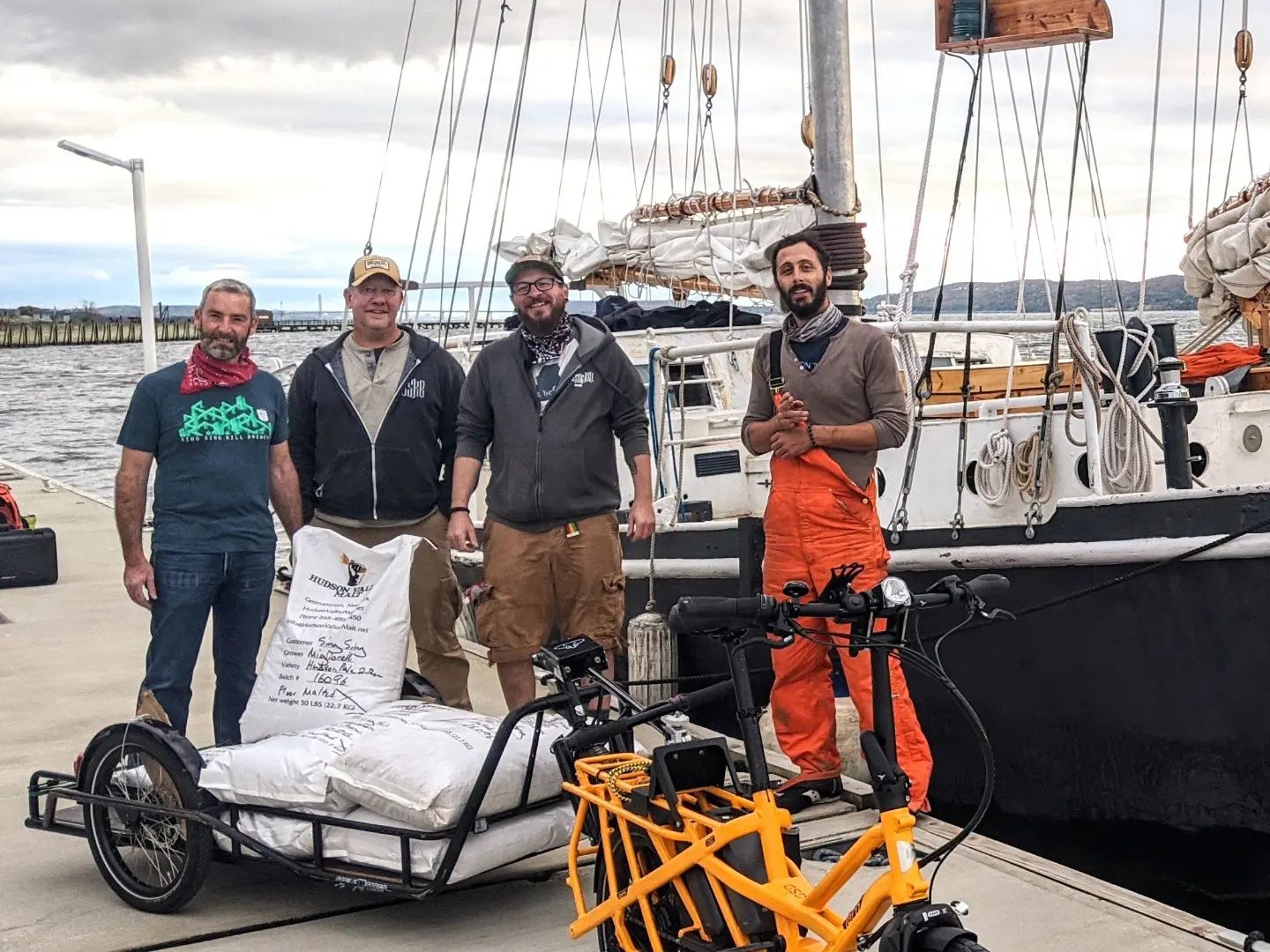 Captain Sam & his crew even use a custom-made bike trailer to deliver goods the last mile. "We're always trying to limit our vehicle use, and the work that we do is focused on bringing awareness to the impact of transport and empowering people to make decisions to lessen their personal impact" said Captain Sam, "It's important to take action, you can make a difference with your actions"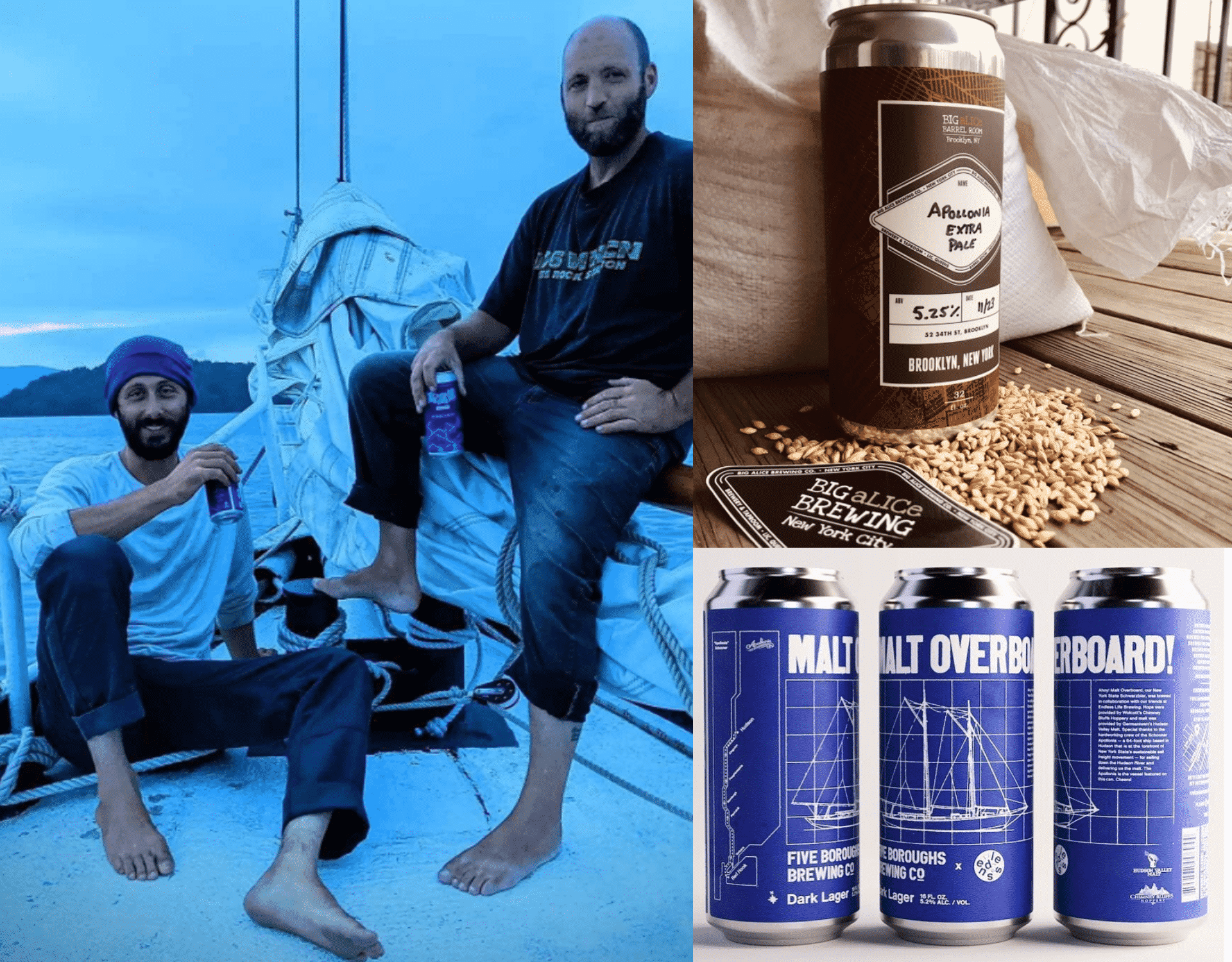 Celebrate Earth Day, every day, by enjoying fresh NYS beer made from local ingredients that support NYS farmers, maltsters, and breweries in the most sustainable way possible. #thinkNYdrinkNY
Want to help Apollonia's sustainable freight mission? Volunteer to be a Schooner Apollonia Shore Angel!