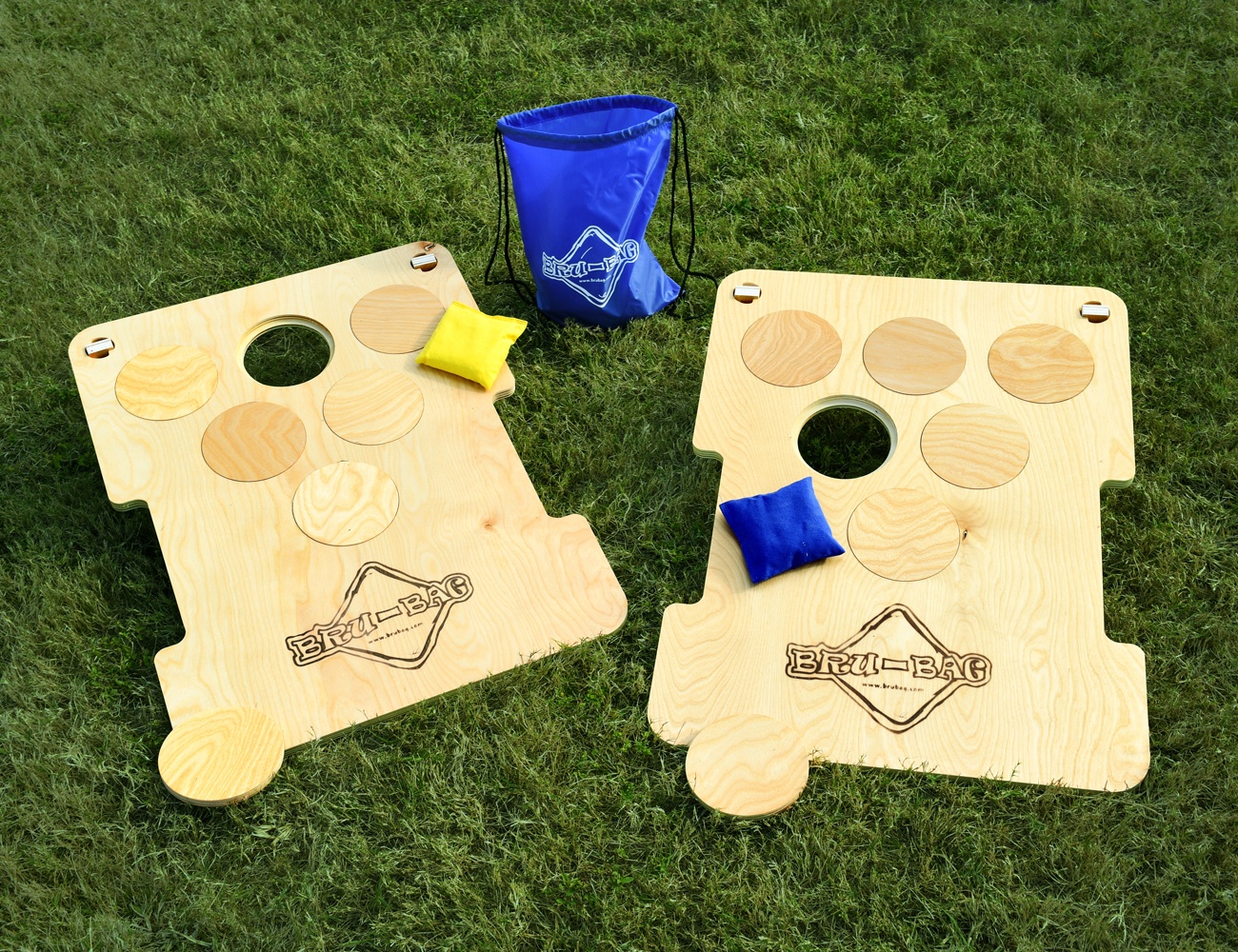 BruBag: Your New Favorite Beer Game
Beer Pong + Corn Hole = BruBag
The BruBag yard game takes the best elements of two already popular games, Beer Pong and Cornhhole, and combines them to create a fantastic outdoor experience.
With the sleek game design and the variety of play-styles, you'll be sure to have a great time wherever you take it.
BruBag – American Made, Veteran Owned and the perfect game
accompaniment to enjoying a NY craft beer.