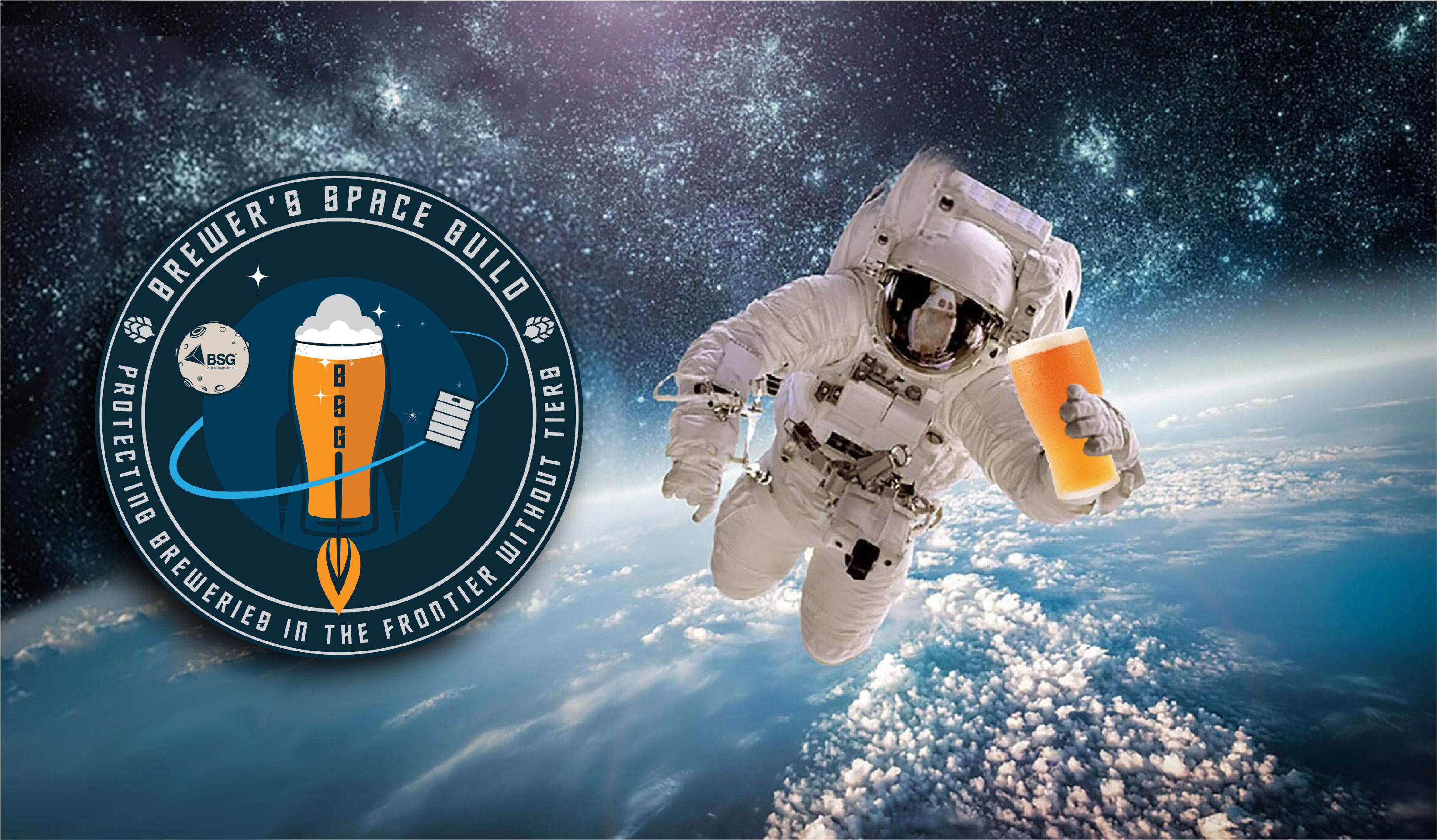 NEW Brewers Space Guild Launches
Protecting Breweries in the Frontier Without Tiers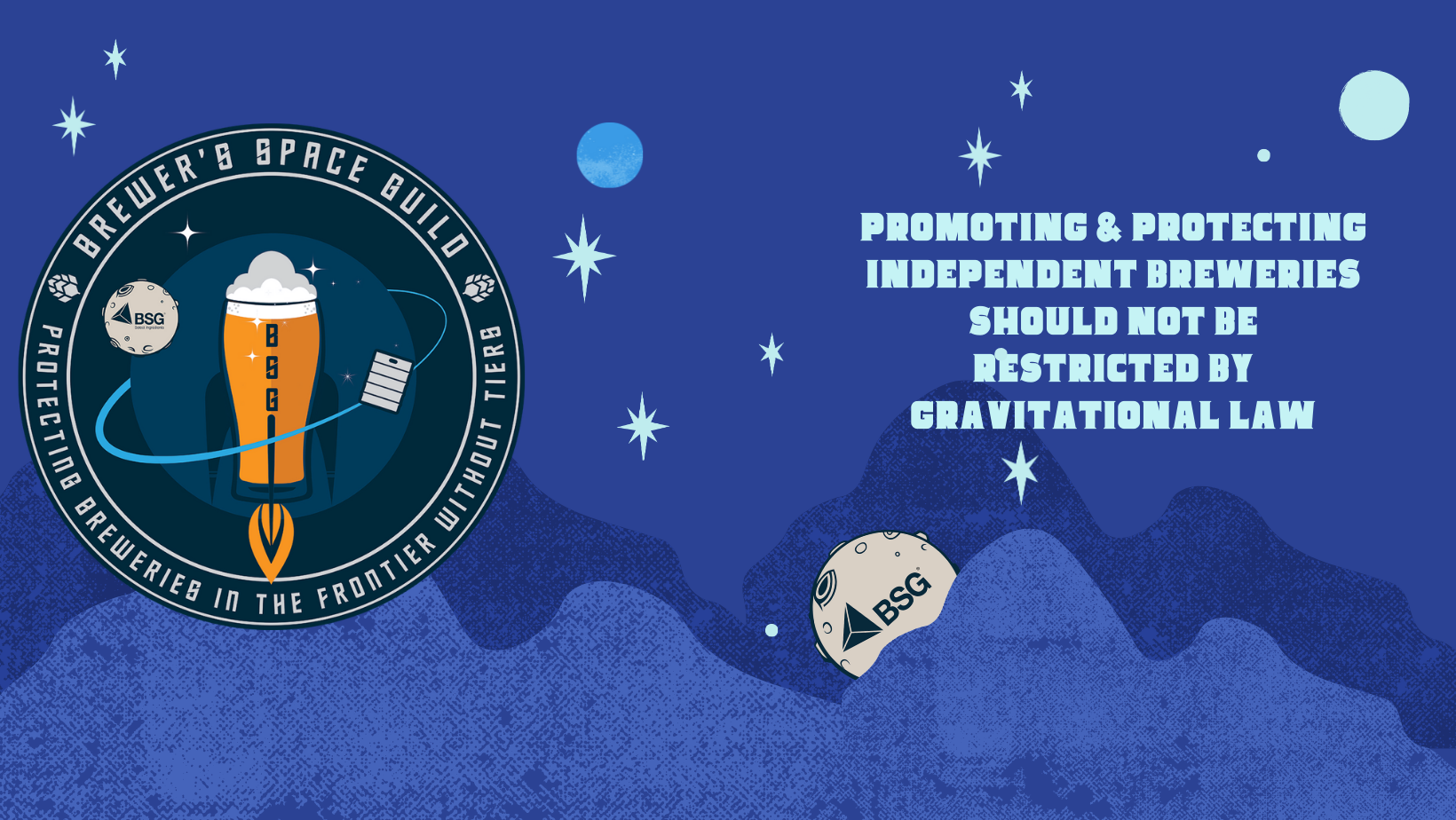 In a quest for more shelf space and feeling frustrated and constrained by the three-tier alcohol sales and distribution system here on earth, New York State breweries are rocketing upward, going boldly where no beer has been brewed before, outer space. Their trade association, New York State Brewers Association is following suit by joining the Brewers Space Guild, banding together with brewers guilds across the country to send their work into orbit, a frontier without tiers.
While space breweries will have to contend with issues such as the lack of CO2, zero gravity and wet burps, they'll find relief in gaining the ability to brew and bring their own products to the interstellar markets – all while franchise laws continue to stifle the growth of Earth breweries and restrain their ability to self-distribute their beer.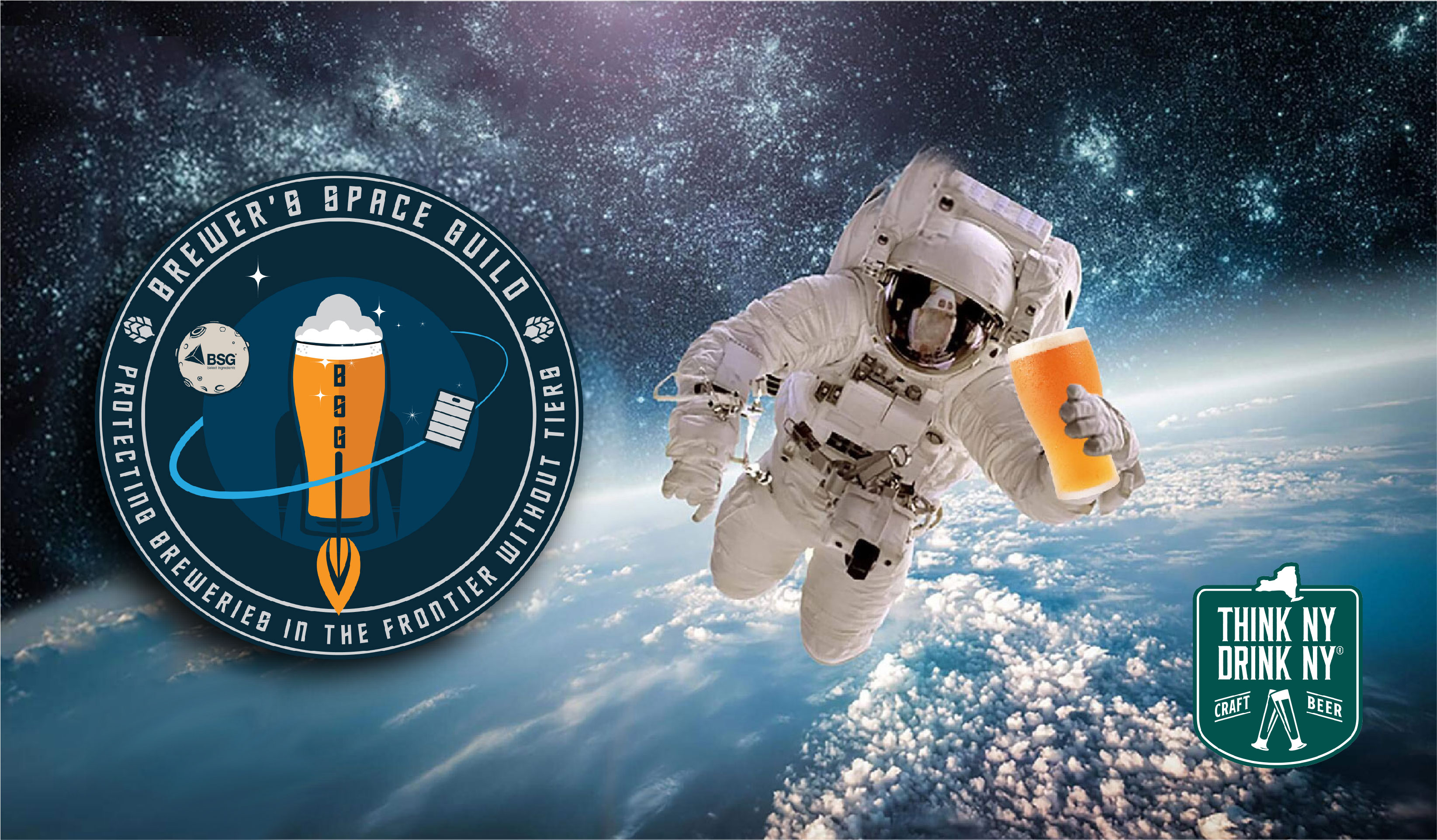 On Earth, breweries are often restricted by law in how they may package their beer. In space, breweries will be free to package their product however they like – in different sized cans, growler materials or keg sizes – and float it out of their pod bay doors for sale. Space breweries may also ship beer directly to the citizens of any planet, including those in galaxies far, far away.
"It's refreshing to no longer have to worry about slippery slope arguments from opposing lobbying groups … because you know, zero gravity," said Paul Leone, Executive Director of the New York State Brewers Association "We are excited to be a part of this endeavor and take our work to new heights."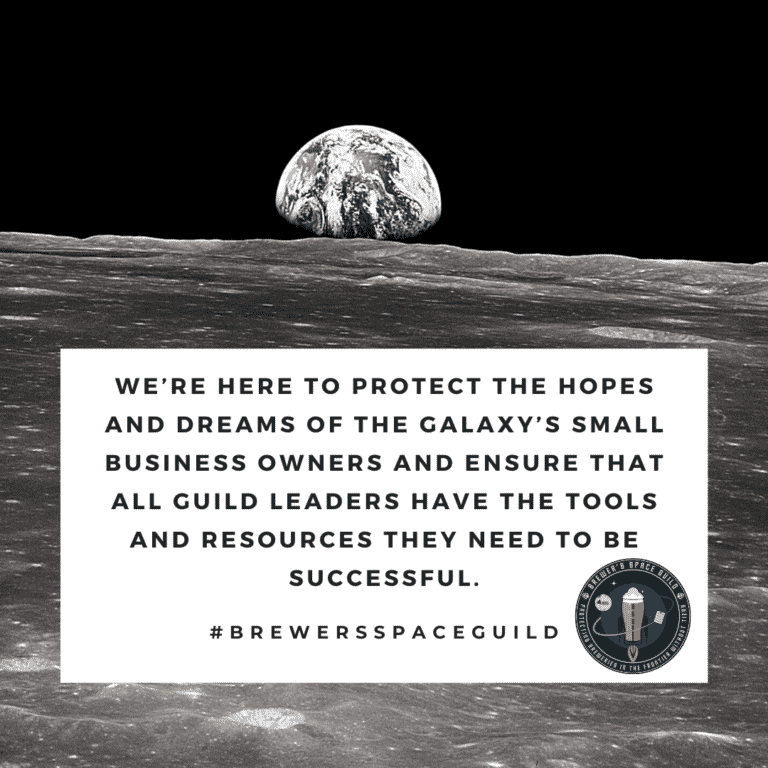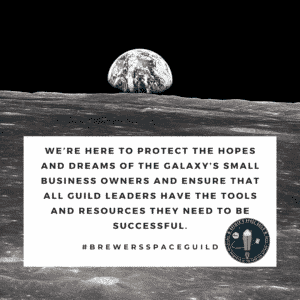 Since joining his counterparts in space, Leone now works as a part of a collective mission to develop, strengthen and educate guild professionals and staff. The new membership-based 501(c)3 organization, The Association of Brewers Guild Professionals will create opportunities for its members to network, learn and share knowledge with one another.
Brewers guilds stand at the front lines of a powerful and organized movement to successfully implement, protect and maintain craft beer-friendly laws and regulations at the state and federal levels, accomplishing all of this with small teams of typically one to two people. Guild employees must become experts in a complex and heavily regulated industry while also driving traffic and tourism to their state's breweries. They also plan and execute major public events like beer festivals, state beer weeks and educational conferences. The Association of Brewers Guild Professionals aims to pool together the collective expertise of the nation's executive directors and professional staff to benefit the greater whole.
"We're here to protect the hopes and dreams of the galaxy's small business owners and ensure that all guild leaders have the tools and resources they need to be successful," said Chloe Kay, Marketing and Communications Manager for the New York State Brewers Association. "But let me tell you, if you thought astronauts liked Tang, just wait until they try this NEIPA with Galaxy hops locally-sourced from the sun-facing side of the newly-terraformed moon. It's out of this world. And oxidization… it's a thing of the past! We can't wait to see you up here."