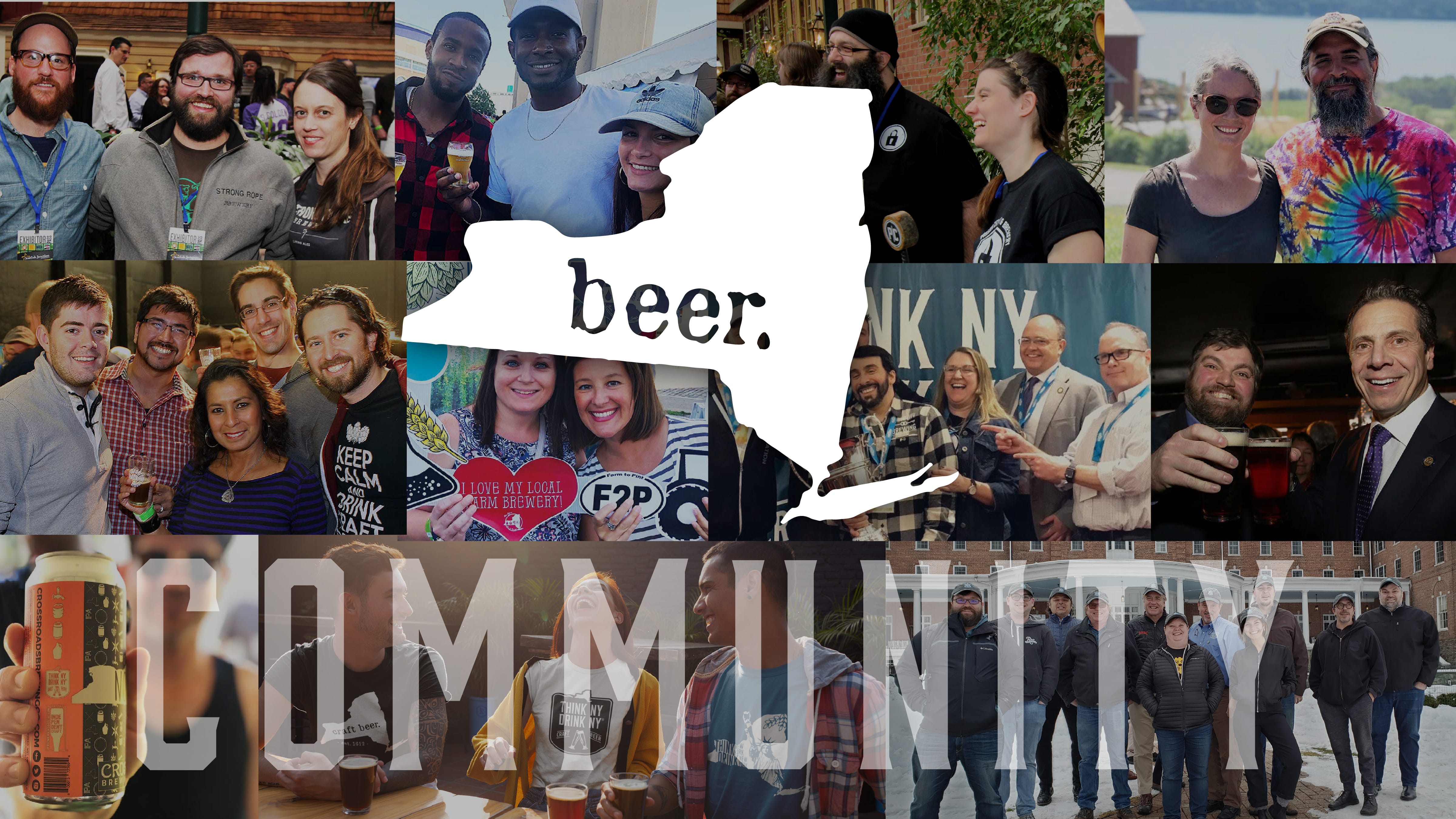 NYS Breweries Remain Open, Show Your Support
The spirit of craft beer is fostered by community. Craft breweries provide their communities with a place to gather, entertainement, food, and of course fresh craft beer. The situation has flipped and now the NYS craft beer community needs support more than ever before. There are over 460+ breweries in New York State that provide 20,000 jobs and a 5.4 billion dollar economic impact. Due to COVID-19, breweries are temporarily prohibited from selling beer for on-premise consumption, but you can still buy beer from breweries.
After much negotiation between the The New York State Brewers Assocation (NYSBA) and New York State Liquor Authority, provisions have been made so that breweries can temporarily sell packaged beer via:
1) Carryout
2) Curbside pickup
3) Home delivery (with purchase of food item)
NYS breweries are going above and beyond to continue to provide their communities with fresh craft beer in a safe and effective manner for all. They need your support now more than ever before.
How to Support NYS Breweries
1) Buy Beer

FROM BREWERIES: Just because you can't drink beer in the taproom doesn't mean you can't drink at all! Breweries statewide are selling crowlers, growlers, and cans for carryout, curbside delivery, and even home delivery!
FROM RESTAURANTS: Restaurants are also temporarily permitted to sell beer for carryout and delivery!
*The purchase of a food item with every order for delivery is required in order for breweries/restuarants to be in legal compliance with the SLA, a food purchase can be as minimal as a bag of chips or peanuts.
FROM BOTTLE SHOPS & GROCERS: Bottle shops & grocers play an important role in supporting NYS breweries. Many remain open and carry a great selection of NYS beer. Share the love, grab some beer to go!
Find out exactly which services breweries are offering, special hours, beer lists, and more. The app offers a map of every brewery in the state and is available for all mobile devices.
*Brewery information is listed in the "details" section of the brewery's profile.
CLICK HERE TO DOWNLOAD THE FREE APP
You can also find information provided by the app at https://www.thinknydrinkny.com/nys-beer-trail/
3) Craft Beer is Social – Attend #thinkNYdrinkNY Virtual Happy Hours

Just because we can't drink in the taproom doesn't mean we can't drink together!
Join the NYS craft beer community on Facebook daily at 6:30pm for #thinkNYdrinkNY Virtual Happy Hour with a Brewer! 
The New York State Brewers Association has organized a virtual happy hour to take place everyday at 6:30pm on a different brewery's Facebook page.
Each happy hour will be hosted by a brewer and feature a different topic or virtual game.
So grab a NYS brew and join us for some good converstaion, laughs, and fun! Check out the schedule here.
You can also stay connected by:
Following your local breweries social media accounts
Joining Facebook beer groups
Sharing your beer with the NYS craft beer community using hashtag #thinkNYdrinkNY
4) Order Merch & Gift Cards Online
If you're going to be stuck at home for awhile you might as well cozy up with a beer in a hoodie from your favorite brewery and get some birthday/holiday gift shopping out of the way!
5) Keep Your Germs to Yourself
Protect those who are working hard to provide you with fresh beer. If you're feeling ill, stay home. Click here for information on COVID-19 from the World Health Organization.
The craft beer community is STRONG. Together we will get through this. #thinkNYdrinkNY

About the New York State Brewers Association (NYSBA)
The New York State Brewers Association is a non-profit organization dedicated to supporting the NYS craft beer industry through advocacy, education, and marketing. It produces 4 NYS Craft Brewers Festivals, the NYS Craft Brewers Conference and the NYS Craft Beer Competition, the second largest state competition in the US.